CAD software specialist Compusoft has revealed its vision of how the coronavirus pandemic will affect kitchen and bathroom design going forward.
Changes in the market identified by Compusoft include a call for greater levels of hygiene, food storage and a growing trend for self-sustainability and outdoor living.
It also revealed that utility rooms and vestibules – areas away from the main living space where visitors can leave shoes and coats, and wash their hands – are also "likely to grow in popularity, as homeowners attempt to create homes that are welcoming for guests, while protecting the family against germs and viruses".
Its report said: "More than ever in living memory, our homes really are our castles – fortresses against germs and viruses designed to keep us and our families safe and healthy."
And it concluded that: "As homeowners look to improve their homes, KBB designers, retailers and manufacturers will inevitably benefit. Spending less cash on foreign holidays and eating out will mean that homeowners are much more likely to want to invest in updating their kitchens and bathrooms.
"Many private projects that have been postponed or stalled due to coronavirus can now tentatively begin again and those independent retailers who are most savvy and skilled will be best placed to reap the rewards."
On the hygiene front, it highlighted the fact that Grohe has reported unprecedented demand for touchless infra-red taps since the beginning of 2020 and predicts that sales of shower toilets, no-touch flush plates and more hygienic surface materials are likely to soar.
Compusoft also predicted a growth in popularity of major appliances that promote hygiene, such as dishwashers with sanitising cycles like Fisher and Paykel's integrated double dishwasher, and LG's washing machines that include steam technology.
The report also pointed out that with homeowners making fewer trips to the supermarket, extra freezer capacity will be essential. And so storage also will become a big priority, Compusoft said, with pantries and hidden storage solutions taking off.
The report also predicted an increase in outdoor living with more entertaining in gardens and patio areas, as fewer people will be eating out. Many people, it said, are even turning to growing their own vegetables.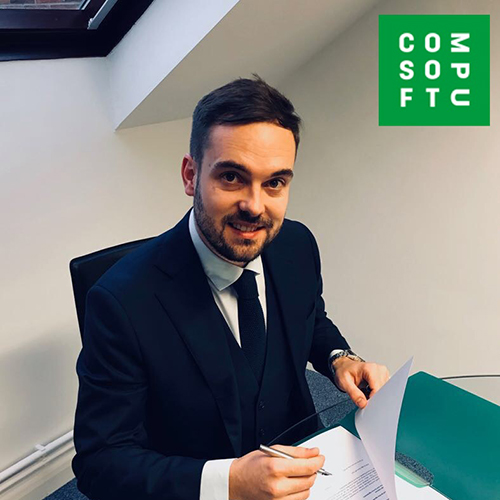 The report said: "As a consequence, kitchen design will be increasingly focused on bringing the outside in, with expanses of glass taking the place of walls to open up into garden space. Kitchens and gardens will be better geared for entertaining friends at home and so homeowners will be more inclined to invest in high-quality and smart appliances which make cooking and entertaining easier."
Compusoft managing director Alex Ainge commented: "Consumers who have spent a huge amount of time in their home over the past few months have had time to discuss projects and assess their key living spaces at a level never seen before. Added to the fact that people are travelling and eating out less, it's highly likely that those who can afford to will invest in their homes and gardens.
"In fact, anecdotal evidence from some of our customers suggests that this is already the case, with some telling us they're busier than ever!"