Kölnmesse, which is organising the Interzum show in Cologne on May 4-7 next year, has reported bookings on a par with the same time for 2019 and that more than two-thirds of the planned exhibition area is already taken.
Commenting on the figures so far, Interzum director Maik Fischer said: "Receiving such an encouraging number of registrations in these difficult times supports our belief that the exhibitors are looking to Interzum 2021 as the trigger to restart their global business."
Kölnmesse said it had worked with public authorities to ensure the safety of exhibitors and visitors and that it has made provision for "all measures relating to hygiene, medical care and organisation." It promised a "high standard od safety for all participants".
Fischer said of the decision to go ahead with the show: "We can't wait for a return of the old days. Instead, we have to be optimistic and bold, and set out into the future together. After all, as far as the global furniture industry and interiors professionals are concerned, Interzum 2021 is essential for generating fresh ideas and discovering innovative products, thus helping them to reinvigorate and grow their own businesses."
At the same time, Interzum is also developing a hybrid event format for those participants unable to attend in person.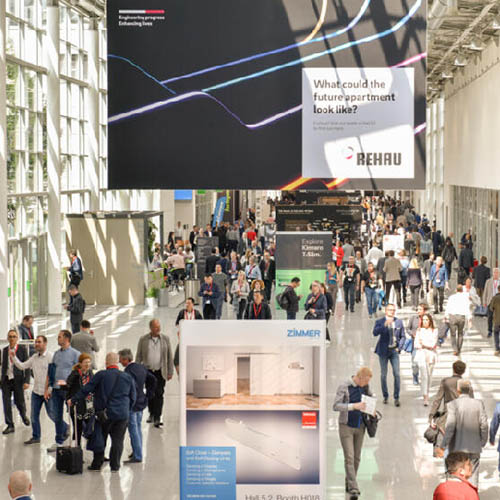 "We will develop a permanent digital extension to Interzum that will be fit for the future. We will learn from the digital formats we are offering this autumn – for Gamescom and DMEXCO – as well as from IMM Cologne and LivingKitchen 2021," said Fischer.
He added: "In doing so, we will be giving the exhibitors the added ability to present their products digitally, communicate with virtual visitors and thereby increase the overall reach of their Interzum appearance. To supplement our digital matchmaking options, we are not only expanding the business opportunities available to our exhibitors, but also reaching a broader spectrum of visitors."
Companies that have not already signed up for Interzum will be able to do so at a special rate until September 30.
The show is said to have a focus on digital printing and floor coverings and will also feature a new start-up area for 2021 for young entrepreneurs, with stands that are open to each other and cover a floor space of 4sq m each.
The full-service package includes as standard stand construction, lighting, a bundle of various communication measures, as well as admission and parking tickets and an array of other benefits. With participation priced at a "low four-digit euro amount", the costs are said to be transparent and fixed.
Interzum in 2019 was attended by around 75,000 trade visitors. Of those, more than 55,000 travelled from outside Germany. Around half of the visitors were employed in the manufacturing industry, while a further quarter worked in the retail and wholesale trade.
Kölnmesse said that Interzum attracts an unusually high proportion of decision makers, adding that "roughly 70% of the event's visitors have a 'decisive' or 'contributory' influence on purchasing decisions".