Belgian designer Bertrand Lejoly has just finished his first ever solo bathroom collection for Duravit. Vicki Evans catches up with him to find out more about the processes and inspiration behind its creation.
Q: What's your impression of design in the bathroom industry as a whole?
A: This may be the first bathroom collection I have released under my own name, but I have already designed many products in the field – from baths, to faucets, to washbasins – under the name of the designers I worked for before, like Matteo Thun and Vincent
Van Duysen.
In my experience, bathrooms are becoming more and more liveable and less functional, less technical. Creating a welcoming atmosphere and being able to express yourself are more important than ever.
Q: In relation to the bathroom specifically, describe what 'good design' means to you…
A: Good design is about finding the right balance between functionality, aesthetics and materials to create a welcoming atmosphere in the bathroom environment.
Q: How important is it to get 'good design' at every level?
A: The role of a designer should be to create beautiful, functional products no matter what it costs.
Q: How do you balance aesthetics with practical needs?
A: It is the quintessence of product design. It is precisely what you need to achieve. In D-Neo, for example, the rim on the washbasin has a clear functionality: it keeps the water from flooding over and at the same time it is a strong aesthetic detail. It is part of the expression – it forms
the aesthetics of the product. It is the job of the designer to find the
right balance.
Q: How did this collab-oration with Duravit come about?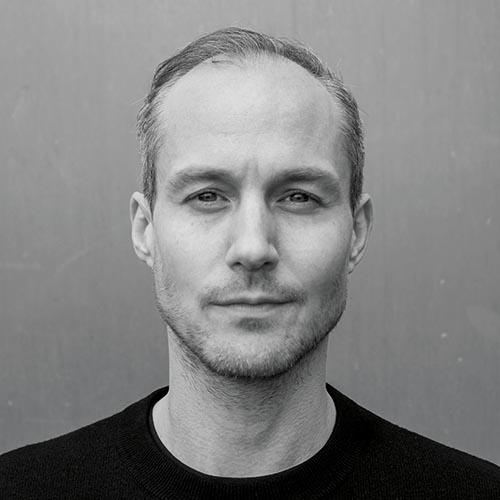 A: I had already worked with Duravit over 10 years ago on a collection with Matteo Thun. From the start, we had a good rapport and a feeling of trust between us. Two years ago, they approached me again, this time to work on the D-Neo collection.
Duravit is an incredible company, with a long tradition and deep understanding of the market, the product, quality and design standards. They are very respectful towards their designers and, as a designer, it is a true pleasure and honour to work with them.
Q: What was the initial design brief for the collection and how well do you think you achieved it?
A: The brief was to design a complete collection for the bathroom: to create a timeless and universal line, for a broad target group. It also had to be affordable and not too polarising.
I believe D-Neo ticks all the boxes. But, as it has only just been launched, I would say let's wait and see.
Q: D-Neo has been described
as a collection that will not date. What elements are key to creating a timeless design for the bathroom?
A: It is very difficult to say upfront if a piece will be timeless or not. You can hope for it as a designer and as a company, but in the end it is the market that decides.
Q: Who, or what, inspires your product designs?
A: As a designer, I believe you have to be a very curious person by nature. You have to be open and interested in everything that surrounds you: architecture, interiors, art, vintage. But, for me, the key is to find the time to reflect on your inspiration.
In these hectic and challenging times, it becomes more and more difficult to find these moments for reflection, so you need to make sure you set time aside to create them.
Q: From start to finish, describe your design process?
A: It begins with a profound understanding of what the client wants and needs. When that is clear, I analyse what the target end user would want and need. From there on, the search for inspiration starts.
I always start with sketching and then 2D, 3D drawings and renderings follow, often a model to check the proportions. And I think. I rethink. I rewind. Sometimes I even restart.
At a certain moment, I feel that the object I have designed is mature enough to be presented to the client. From there on, the ping-pong with the client, the engineers, production and marketing starts. It is a continuous, back and forth – a very important part in the process. You need them, they need you. It is like a perfect symbiosis. And then together you come to the perfect product: on a technical, functional and, of course, aesthetic level.