Despite challenges like supply chain disruptions, price rises and competition for other big ticket items, the MD of InHouse Wayne Dance explains why retailers will still prosper, if they continue to adapt…
Welcome to 2022. I don't know if you're like me but I wonder where the recent years have gone. I hope you all had the chance to relax over the festive period and properly regroup because there's only one thing I can promise – it's going to be a hell of a busy year. 
We're learning to live with Covid. Many of us will have already had the virus. Some of us will have had to deal with personal loss and others are tentatively waiting for what seems like the inevitable to happen.
It will be the same for your customers. Aside from this, life is slowly (and with some interruptions) getting back to normal. Our shops are full again. The order books are full for many until August. Traffic is out on the road and the airports are back being busy.
We'll also be facing the rising cost of living, increased taxation, and the continuing complications around importing and exporting goods to and from the UK.
I've headed this piece up as 'Now is the time to adapt', and you must think I'm slightly crazy because that's what we've all been doing for the past couple of years, right? Adapting, changing, digitising, working remotely and the list goes on. And yes, we have, and we've done it bloody well. Order books have been full in the most cases – and some overfull. Many of our retailers have had their best year ever. Others are predicting the continuation of the home improvements boom.
But wait! Those of us slightly longer in the tooth know that there is an unfortunate regularity to this cycle. Busts follow booms. That's why we must keep on adapting.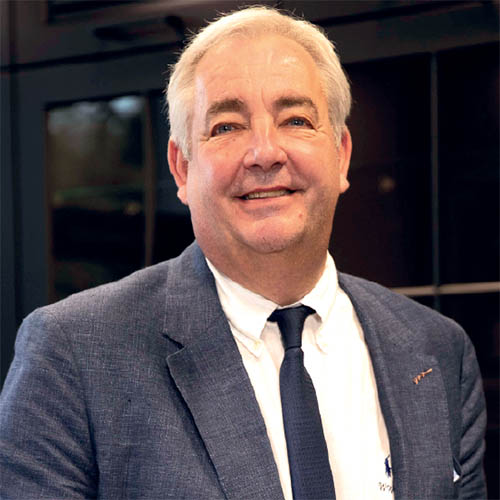 Big ticket purchases are back. We'll be competing against international holidays – and boy will people want to make these a holiday of a lifetime. Travel comapny Tui has seen a 120% increase in bookings for Summer 2022 compared to 2021 as Brits dream of the sun. They are also warning travellers that they will likely face a 15% price hike.
Sales of cars have also surged. I recently read an article on Robins And Day, [robinsandday.co.uk/news-hub/are-used-car-prices-going-up-in-2021], about one car retailer that had seen a 108% increase in April to June compared to previous years, and a 6.6% boost on pre-pandemic levels in 2019.
House sales are a key indicator that people will spend on home improvements, such as kitchens, bathrooms and bedrooms. These have also slowed as the stamp duty holiday came to an end in September, according to The Times' Money Mentor section. Houses are still selling though – and fast – which remains a good sign, but we need to keep our eye on this.
This sounds like I'm predicting a bust – and I'm not. Yet. But we must admit that there will be more pressure on the pounds in each person's wallet.
I often ask people what they see when they read these words: OPPORTUNITYISNOWHERE. Some read 'Now Here' and others read 'No Where'. My belief is that opportunity is always here – we just need to identify where and then go for it.
That's my advice for retailers. Take this bull market by the horns and tackle it head on. Reach out to your customers. Show them that you're doing well. Demonstrate that you offer great value and excellent design – especially in the increasingly digital world.
There is no doubt that we're operating in an omnichannel environment. Bricks and mortar showrooms face competition from online. This has been the general trend, but it's really accelerated recently.
Covid has forced many retailers to view the online market as an opportunity for them to do more business rather than as a competition. Manufacturers have also adapted. Pelipal, for instance, has own label products which are sold by the pallet and there has been increased demand for independent retailers who have invested in storage and warehousing so they can fulfil the nneds from consumers who just want it now.
We must continue to change and adapt. There is no other choice. And the final thing that I can promise you is those retailers who take the bull by the horns, who look ahead and see how they can maximise the market demand, those are the ones who seize the opportunity and have success. No matter what the trends in the market predict and what other retailers are experiencing.
It's time to adapt. Now.