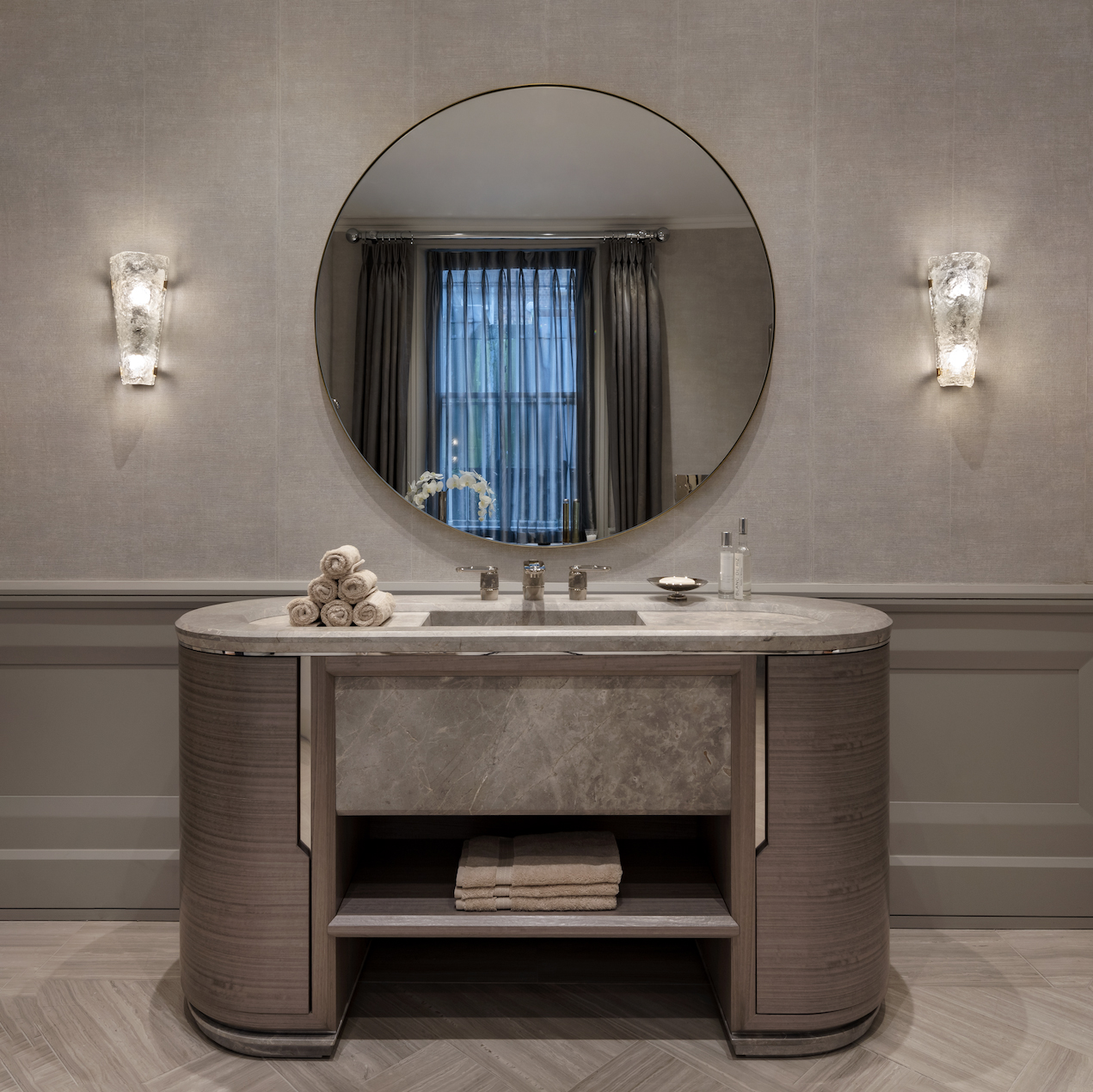 The skills for selling in the luxury market
Alexandra Singer, UK managing director of the THG Paris showroom in London, explains why working in the luxury market requires a special set of skills.
I have been in the luxury industry for 15 years and I watch every day as people try to replicate what they see on Instagram or Pinterest. It always makes me smile as I used to do the same but then, one day, you realise that designers exist for a reason.
In the bathroom world, luxury is the perfect balance between beautiful design and outstanding materials. These materials will not only ensure longevity, but will create a timelessness that should always come with the concept of luxury. A bit like the Chanel little black dress.
Learning about the intricacies of luxury products created by hand was an eye-opening experience for me. I used to spend most my time in this industry wincing when a client asked about prices, but never realising how much work goes into making a £1,200 robe hook or £6,000 basin mixer, until visiting our factory in France.
Not only was every single product made by hand, but it involved hand painting, hand polishing, crystal and marble cutting, and an entire team of artisans creating jewel-like brassware.
Since this first visit years ago, I never tire of taking clients to the factory, explaining every manufacturing process and how we can create bespoke designs for luxury hotels, beautiful developments or royal families.
It is nowadays common practice for factories to import goods from the Far East. THG Paris is proud to be able to manufacture goods from raw brass all the way through assembly at our factory in northern France. We have a variety of options for customisation, such as mixing spouts and handles, allowing greater flexibility when it comes time for designing bespoke pieces.
For years, THG Paris has been renowned as the go-to supplier of palaces and luxury homes. To this day, being the representative of such a brand provides me with great pride. We present our products in a beautiful, by appointment-only, showroom in Knightsbridge.
The team who works there go through a very specific training programme to become the best in the industry. When recruiting, I am frequently asked to interview people who come from the bathroom industry, and it often fails. Working in luxury requires a very specific set of skills, which will never involve hard selling. Our approach is to provide accurate advice and outstanding levels of service. And to never be afraid of that £6,000 tap.
I have been asked many times, why we do not provide a design service to our clients, and my answer remains the same as time goes by. Designing a simple bathroom is one thing, designing a luxurious and timeless space to fit within a home is a completely different profession – our role being to simply to hold the designer's hands while they make magic happen.