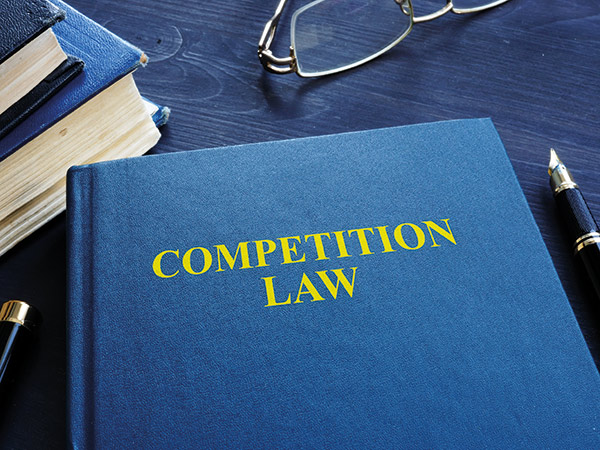 A milestone change to UK competition law that will allow manufacturers and suppliers to sell to online retailers at higher prices than physical stores came into force on June 1.
This is welcome news for bricks-and-mortar retailers who have long campaigned for a 'level playing field' to help them compete against online-only retailers that do not have a physical store.
The change was implemented by the EU to its competition laws on January 31, 2020, and since the UK retained that law post-Brexit, the Competition and Markets Authority (CMA) has now incorporated it into UK law.
The new UK law – the Vertical Agreements Block Exemption Order (VABEO) – allows for dual pricing of products, which means that suppliers will be able to charge different, possibly higher, prices for goods to be resold online than for good intended to be sold in a physical store.
The new law provides for a one-year transition period that will end on May 31, 2023. Suppliers with pre-existing agreements in place will need to consider how best to obtain agreement from their distributors to any changes.
Suppliers attempting to impose any unilateral changes to pre-existing agreements will potentially face claims for a repudiatory breach and possible fines.
Prior to the law change, charging a higher price to an online retailer would have constituted restrictive practice and parties would have been open to fines from the CMA or EU Commission.
With the new law now in place as of June 1, going forward, distributors and retailers who feel they have been disadvantaged by the pricing applied by manufacturers and suppliers may seek to complain to the CMA or EU Commission, arguing that the price differential applied fails to properly reflect the difference in investments made or costs incurred in both the in-store and online channels.
Manufacturers and suppliers will need to be capable of justifying their pricing decisions and give thought as to whether they will have exposure to distributors and agents in part.
Although the new law brings with it the promise of a more 'level playing field' for bricks-and-mortar retailers, James Hickman, CEO of Plumbworld points out that online retailers have overheads too.
He said: "The online retailer's investment is not so easily visible to them, but is just as real. It consists of holding large amounts of branded product stock for next-day delivery, staffing call centres with trained sales and customer services staff, rent for warehouses and offices, huge online advertising costs and the costs of graphic designers and web developers to maintain a brand's presentation online."
• Look out for the Opinion piece on this subject from Plumbworld CEO James Hickman in the August issue of kbbreview