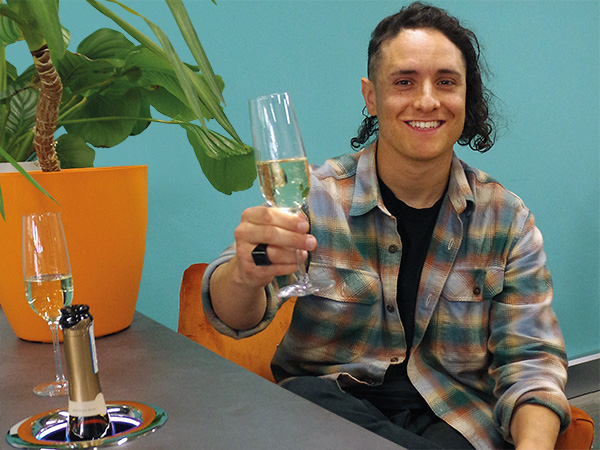 Kaelo: The Birth of Cool
Kaelo is an in-worktop wine chiller that has been gaining popularity with KBB retailers looking for valuable add-on sales. Founder Kevin Jabou (pictured) talks to Chris Frankland about how it all started, where it is now and its ambitious plans for the future
Entrepreneur, designer and innovator Kevin Jabou created a new kind of wine and beverage server in 2007 for the final year project of his product design course at Sussex University.
Not only did he have an instinct for a new product category that time has shown was ripe for the picking, but he also demonstrated a talent for attracting some heavy hitters as investors and has built a strong team to help push Kaelo forwards.
It all started in earnest in 2012, when he used crowdfunding to finance the building of the first few Kaelos and began showing them to retailers.
In January 2016, Kaelo moved into its London office and was joined by ex-
Quooker man Neil Hartshorne as sales director.
In 2020, ex-Dyson chairman Sir Richard Needham joined the growing roll of Kaelo investors and stepped in as chairman, helping to build and strengthen the team. That year also saw ex-Haier and Brita man David Yearsley join Kaelo as CEO.
Since it launched to market in 2017, Kaelo has grown rapidly and is on track for its end-of-year target of 400 kitchen studios.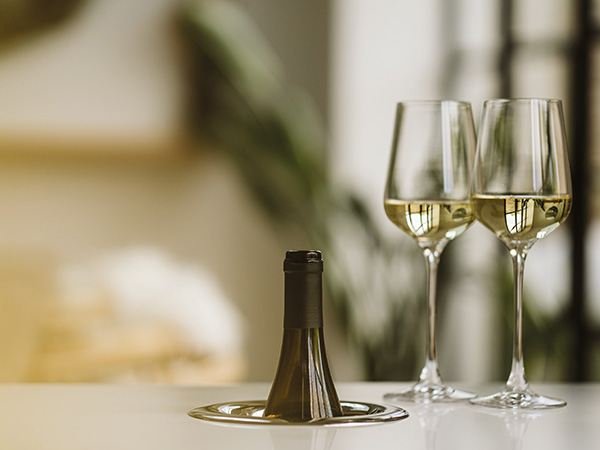 Q&A
Q: How did you come up with the idea for Kaelo?
A: I was studying product design at Sussex University and for my final year project [2006-7] I had to think of a product and design it. I was sitting in a pub with two friends trying to brainstorm some ideas, and as I was drinking my beer, I noticed that halfway through it just wasn't as good as when I first got it. We've all had that experience. That first sip of beer or wine or water is just great and refreshing. And I thought if we can put men on the moon, why can't we create something that lets the table keep your drink cold? And that was my eureka moment.
Q: I understand you borrowed the technology for Kaelo from other industries?
A: The thermoelectric technology had been around for around 40 years and it is used in medical and military applications to keep things at very specific temperatures.
Q: And you also secured some crowdfunding to help make the first few Kaelos to show to potential retailers…
A: In 2012, we needed £3,000 to make the first few Kaelos and we used GoFundMe and reached out to all of our friends. Around 40 people donated money to help us out and we created the first few prototypes to take to different designers and show them what Kaelo is.
Q: Were you still doing part-time jobs then?
A: Yes. One of my part-time jobs was doing admin work for an oil company. One day the CFO Gordon Stein came to me and said 'why are you doing this, Kevin, you are obviously overqualified' and I told him I was working on my own project. He asked what it was. So I showed it to him and he loved the concept and said that he would like to invest in it and be our chairman. He was our very first investor helped us build a proper company. He is still our deputy chairman and helps with strategy and finance.
Q: Why was growth so rapid between 2016 and 2019?
A: I think it was a combination of building strong foundations and going quite wide quite quickly. Neil Hartshorne, who came from Quooker, was one of the first people that we brought in. He came in towards the end of 2016 but he very quickly built a strong foundation of around 70 to 80 dealers in the first year, just him alone.
Q: Did you get any other high-profile investors on board?
A: On January 1, 2020, before the world went upside down, Sir Richard Needham [ex-Dyson chairman] signed up as our chairman. He invested in Kaelo too. And all of the senior executives that have joined since then have invested, from commercial to manufacturing and marketing.
He started building a team of the right people across manufacturing [which is based in the UK], marketing and commercial, to take the potential of Kaelo and turn it into a global business. Which is a dream come true for me.
Q: And in the same year you also took on your current CEO?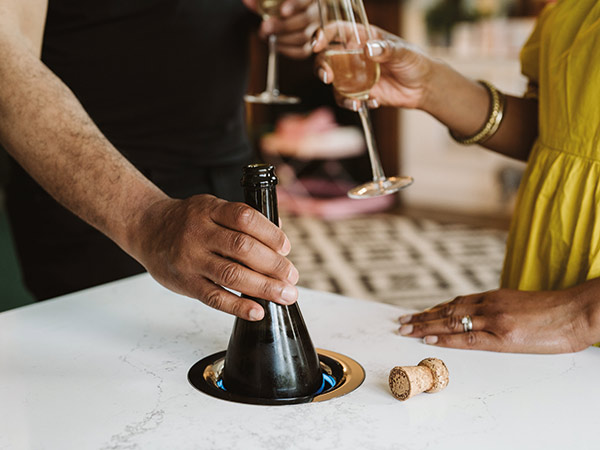 A: Yes, David Yearsley. When we interviewed people for that role he had that perfect experience in the KBB market with Haier and Brita, in both instances with new concepts and new technologies and that would be invaluable for us with a pioneering product.
Q: So how do you see yourself? Entrepreneur, inventor, designer, or all of these?
A: I see myself as just me. I took on Kaelo because it was a big adventure, not because of anything else. Where I have been successful is in being able to bring people on that adventure and enjoy the journey. I see that as my role.
Q: So, you've done Kaelo and that's a whole new category in the KBB world. What next?
A: We are fully focused on the kitchen market right now, but we have something really exciting coming up. It could be a game-changer. It could be a lot bigger than Kaelo. We want to guarantee that perfect beverage experience wherever you are – on your sofa, in the garden, in a restaurant, a hotel or on a beach.
We have big plans. We have just brought in a new head of design, Michael Carr, and one of his roles is to open up those opportunities. We want to be at the heart of people being with their friends and family. If we can be the brand associated with that, how lovely would that be?
• Read the full interview with Kevin Jabou in the July issue of kbbreview