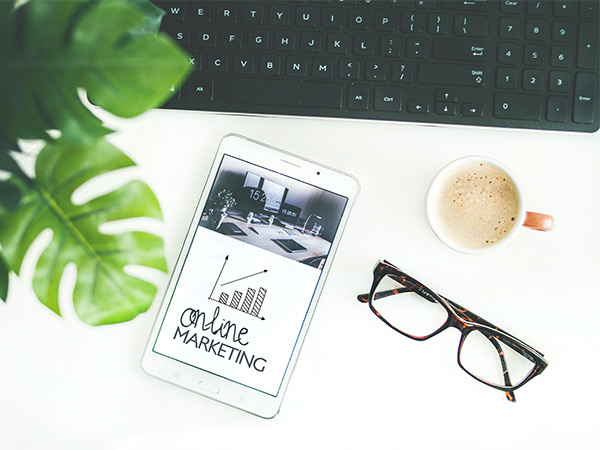 Peter Hirsch, co-owner of Total Bathrooms in Bath, has revealed his top tips for bricks-and-mortar retailers looking to improve their digital marketing strategy in a bid to remain relevant in a digital world.
Speaking during the recent BathCom conference Hirsch – who had a career in marketing prior to starting his bathroom retail business – revealed some of the key areas independent showroom retailers should focus on in order create a robust digital marketing strategy.
"As a local business you still have to offer all of the traditional services expected of an analogue business," explained Hirsch. "But to survive in today's digital world you have to have a plan for building awareness of your brand online too."
He emphasised that the key to a successful marketing plan for bricks and mortar showrooms was a blend of offline and online methods.
"On average, it takes between seven and 12 touch points before a consumer will engage with a business," he added. "So, my advice is not to stop any of the offline marketing you do such as signage, local advertising, networking meetings to build up your profile, charity fundraising and showroom events – all of these are extremely important but, to survive in today's digital world you have to have a plan for building awareness of your brand online as well."
Hirsch also highlighted that understanding your target market is fundamental to any marketing strategy, which, he added, plays to the strength of showrooms.
"You must understand your target market inside out," he said. "Who is it you're looking to cater for? Once you have that core audience make sure to allocate a budget and appropriate methods to enable you to reach each of those individual markets.
"Don't just blanket them all with one type of advert. With a targeted approach you get a better return on your investment."
He also emphasised that you must be prepared to change your messages on every advertising channel regularly to ensure that you continue to capture your audience's attention.
"The brain is a difference engine," he said. "What that means is that it notices things that are different. So, you must change all of your advertising regularly so that people notice them."
He also emphasised out that a marketing strategy is nothing unless you measure your results so that you can assess what methods are working and which aren't and influence the direction you take in the future.
8 top digital marketing tips
Website: Most SME business websites are underutilised. Invest in keeping your website updated and refreshed regularly to increase user engagement and traffic.
SEO: Regularly improving Search Engine Optimisation (SEO) is also a must. On average, Google trawls your site every six weeks and, if it doesn't see anything new it can view your site as less relevant. So, this must be a constant element of your marketing strategy.
Social media: There are lots of platforms, but you don't necessarily have to be on all of them. Understand your key demographic and familiarise yourself with the platforms they use. The key, again, is to keep the content fresh and relevant.
CRM/lead management: Implement customer relationship management (CRM) and/or lead management software. These are automatically talk to customers when they engage with us via our social media platforms.
Pay per click: This is a great tool for any business wanting to drive footfall into the showroom. It costs a little but, you don't have to invest thousands for it to work. You can target these by local area or relevant searches and clicks too, which can ensure more effective results.
Inbound links: These days it's not about the number of links on your website it's about ensuring that those links are credible.
Online reviews: Everyone knows about them but how many retailers actively ensure happy customers leave reviews? Consumers trust reviews and they are often the place consumers go first when deciding on using a specialist business. A key point here is to keep the reviews as up to date as possible.
YouTube: Create engaging videos that show your audience that you are the expert in your field. Remember they can be also shared on other social media platforms as well.