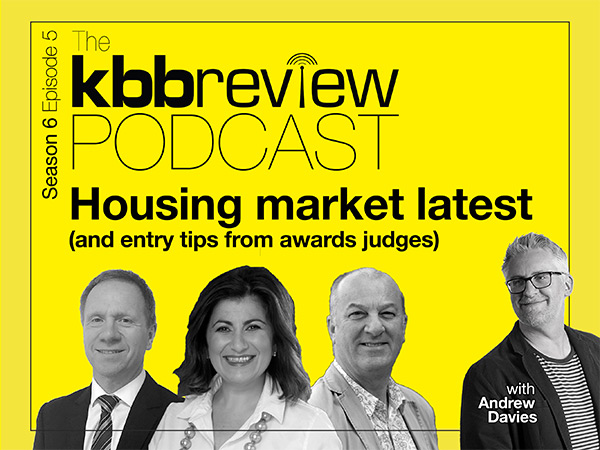 Welcome to the kbbreview podcast, your host as always is Andy Davies and this is episode five of season six.
Couple of great bits of advice today – and we start with Trevor Scott from RFK and Sofia Charalambous from Origins LIving as they're two of our business judges in the kbbreview Retail & Design Awards 2023.
And why are we talking to them now?
It's because entries close on this coming Thursday – that's November the 17th at 5pm. There will be no extensions, it's called the closing date for a reason.
So if you're there beavering away on your entry you'll want to hear some insight from the very people who might be reading your entry. What are they looking for? What do most entries not do enough of? And why waffle is your biggest enemy…
Then, in a total change of gear, we're talking mortgages and the housing market with friend-of-the-show Iain Swatton from mortgage tracking and comparison site Dashly. What happens to the market is, of course, directly linked to kitchens and bathrooms and with everything that's happened in the last couple of months, we all definitely need a bit of expert help to get our heads around it.
Listen below, on desktop, YouTube, or on your podcast player of choice like Apple Podcasts or Spotify.