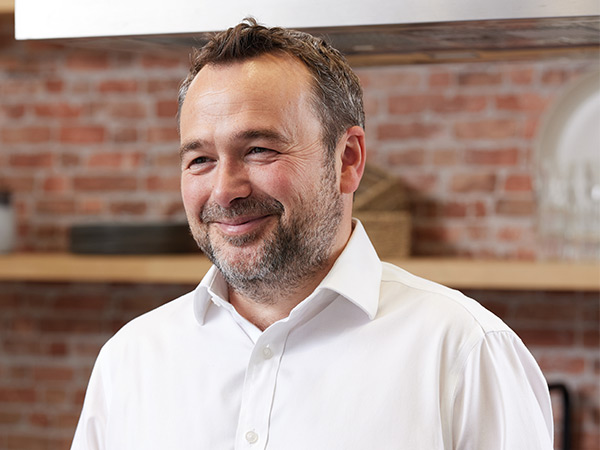 Magnet's new approach to showroom design
Could Magnet's new showroom design and operation strategy change the industry's opinion of service and design standards offered by multiple retailers? Rebecca Nottingham speaks to the outgoing executive vice president Dan Carr
Despite its mid-high-end offering, its 104-year heritage and the fact it is a key brand within kitchen giant Nobia Group's portfolio, the industry's general perception of Magnet is that it is just another multiple. But could its latest approach to showroom design and service change that?
The brand has been creating kitchens for homeowners in the UK since 1918, which could be another reason why the Nobia Group and Magnet refer to the brand as a kitchen design specialist.
The new 'immersive' store format concept – which includes functional and interactive spaces and self-contained design studios – is being rolled out through its South Wimbledon, Stockton and Sale branches first, but the brand is planning to refurbish many of its 194 stores over the next year, in line with this new concept.
"We've been around since 1918 and we're still going strong, making us the UK's longest-standing kitchen specialist," Magnet's outgoing executive vice-president Dan Carr explains. "We've always seen ourselves as a kitchen specialist and we've always taken great pride in areas like design.
"Our new store format is part of our wider commercial strategy, which will focus on design and sustainability and has a clear focus on inspiring better living through purposeful design."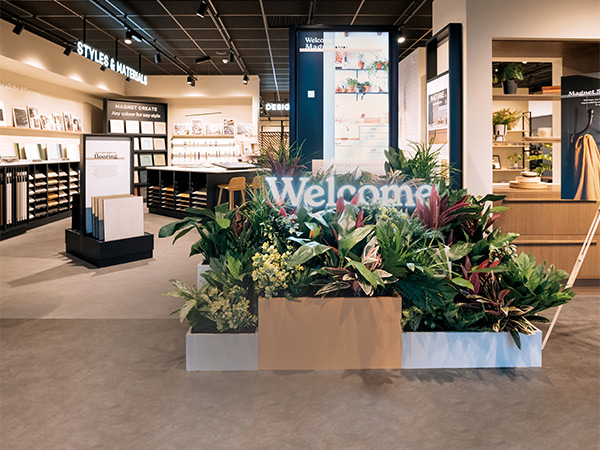 Q: There is a lot of economic uncertainty around right now. How would you describe the outlook for the KBB retail market over the next 12 months?
A: The macroeconomic environment is challenging at the moment. However, the kitchen is such an integral part of the home and evidence shows that people are still thinking about what they can do with that space and that will continue, even under challenging circumstances. That's a really big opportunity for retailers.
Be attuned to what your customers want and how their needs are developing and aim to provide a great service – that's the best that anyone can do I think, under these circumstances. Independent retailers are fantastic at that service side anyway so that strength should serve them very well.
Q: What can Magnet learn from the way independents operate?
A: Something we have to really think hard about is how we, as a business, integrate into our local communities – particularly with our trade customers. We are inspired by independents. That local reputation they have, and the understanding they have of their local market, that is really powerful.
Q: Is that what you're hoping to achieve from the new concept stores? For people to perceive Magnet as more of a local brand?
A: It's not necessarily something I'm looking for from a brand perception but certainly for our teams – to really understand their local market is definitely something we're striving for. That goes beyond understanding what our local customers want and how they are motivated to buy – we also want to play our part in the communities we operate in by getting involved in events and building relationships with trades people.
Q: Is there still room for bricks-and-mortar showrooms considering the pandemic accelerated online consumer spending?
A: It's all about the experience in-store. That's what gives bricks-and-mortar showrooms the edge over online dealers. During the journey to create the concept showroom design, we did consider whether we have stores going forward?
This was an absolutely resounding yes because we know consumers still very much want the opportunity to see and feel kitchen products before they buy. They also still want the familiarity and expertise you get from a showroom design team.
To that end, I think one of the most important aspects of showroom design to consider is ensuring that the space feels like somewhere people can take their time to ponder ideas etc, because it is a major decision for the majority of consumers.
Q: Is there anything that independents could learn from the way Magnet operates?
A: I wouldn't describe it as what they can learn from us, but I do think we [Magnet] can help with certain aspects that might help independents, such as collaborating with suppliers and sustainability.
We are really passionate about pushing the sustainability agenda and are working collaboratively with suppliers on their plans. If, through this collaboration, we develop solutions or elements that moves things on with that supplier base, hopefully that's going to help everybody – the industry and consumers.