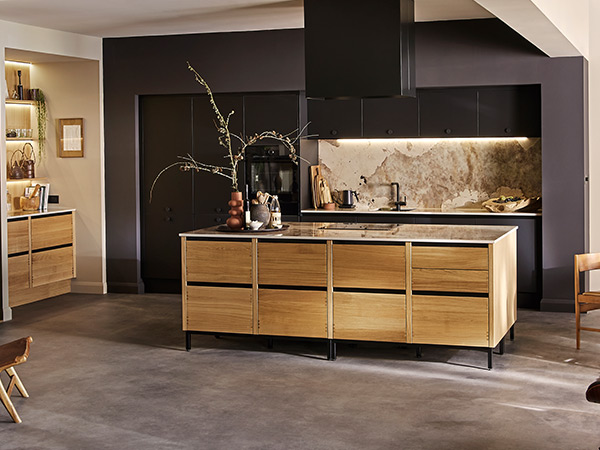 Used Kitchen Exchange (UKE) has partnered with kitchen giant Magnet to offer its customers the ability to trade in their pre-loved kitchens.
Selling used kitchens is more common in the high-end market, but the founder of UKE, Helen Lord, hopes the new partnership with Magnet will make the concept more mainstream.
Lord said: "While UKE's rehome service is well known within our industry, the concept of selling a used kitchen when buying new is not mainstream. We are delighted that this is now being championed by a trusted retailer as large as Magnet, setting a high standard of sustainability within the industry and beyond.
"Partnership discussions between UKE and Magnet began nearly three years ago, following a meeting with Nobia's product developer at kbb Birmingham 2020 – just before the first lockdown. It took until earlier this year for planning to begin in earnest to become a partner of Magnet's Mindful World concept."
Currently being trialled in three showrooms, Magnet's South Wimbledon, Kensington and Esher stores, the service will be free of charge for customers. Magnet says it will be a "hassle- and guilt-free solution to disposing of a pre-loved kitchen, that isn't at the expense of the environment."
Depending on their condition, old kitchens will either be refurbished for affordable charity resale, stripped for parts or converted into biomass (grade C wood). Then the customers will receive money back, which can be put towards their new Magnet kitchen.
The collaboration's launch coincides with the release of the new Mindful World Concept Kitchen. It has a number of sustainable features, including FSC-sourced timber, Recycled sea plastic handles, ethically sourced and carbon neutral worktop from Dekton, and energy-efficient LED lighting and appliances. The new collection combines two Magnet ranges: Nordic Craft and Hoxton.