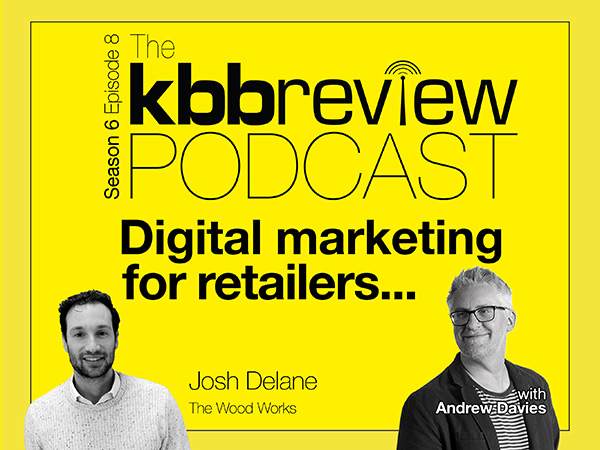 Welcome to the kbbreview Podcast, this is episode eight of season six and your host as always is Andy Davies.
This week, we have the return of Josh Delane from The Woodworks. If you heard last week's episode on Instagram – and if you haven't you really should – you'll know that Josh has tripled the size of his family business in just half a dozen years by jumping feet first in to the world of digital marketing and social media.
In this episode we talk about how to get started in really effective digital marketing for small independent kbb retailers – just how do you get the most bang for your limited buck.
There's sooo much useful eye-opening information, advice and practical examples in here, Josh really knows his stuff and is thankfully very happy to share it.