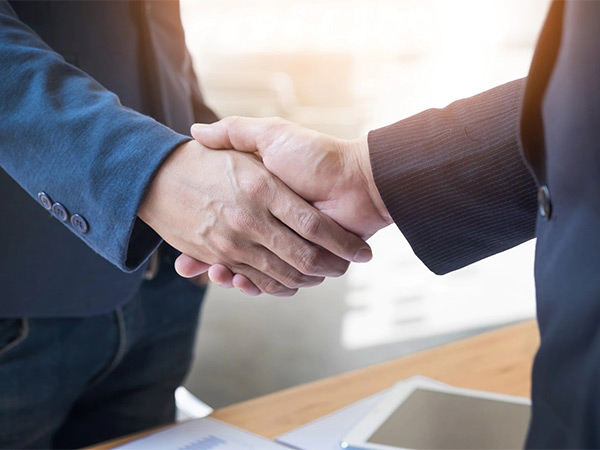 'Show customers you're in control to instil confidence'
Though the outlook for 2023 may look uncertain there are still reasons for retailers to remain positive, as Richard Hibbert, KBSA national chair, points out
Despite everything we've been through since 2020 and the gloomy economic forcast for 2023, KBB retailers are able to succeed in difficult trading conditions by focusing on what they do best and continuing to target those customers that still have the spending power.
Planning ahead to take into account how an uncertain market can influence consumer choices is vital. This can mean reviewing what is offered and introducing services and options to give consumers extra peace of mind. It is a time to keep control of every aspect of the business and show customers that you are in control, to instil trust and confidence.
As independent retailers we have opportunities to highlight the benefits of dealing with smaller, customer focused businesses that care. Unhindered by the bureaucracy of large national organisations, we can adapt more quickly, ensuring that our customers are secure in the knowledge that we will deliver.
We have seen many more members of the KBSA take up the optional deposit protection, following the uncertainties of the Covid-19 epidemic. Retailers find that it can re-assure customers that a business is robust and provide an extra level of trust and protection.
We may have a new Prime Minister, heading into 2023, but who knows what's going to happen next. It is, however, my hope that we will experience a business world that is more 'normal' – whatever that means.
More opportunities
Many of the supply issues that we have experienced are improving as manufacturers develop solutions and new ways of working. Developing close relationships will enable retailers and suppliers to work together, not against. Maintaining clear lines of communication, will alleviate unknown bottle necks and allow for better planning and happier customers.
Sustainability will be a key issue in 2023 and provide opportunities for retailers. Consumers are becoming more aware of a future climate disaster and will be looking for businesses with the right environmental and social credentials and looking to buy products that are energy and water efficient. Retailers can look to their own showrooms and how they run their businesses to illustrate that they
are environmentally conscious. Considering the environmental impact of the showroom and the supply chain can not only build business but can save money on energy bills.
Technology is another area that can provide opportunities. We may not be ready to embrace the metaverse concept of a highly immersive virtual world where people gather to socialise, play, and work but harnessing the power of digital should be part of every retailer's business plan.
Downloadable or interactive brochures, live videos on social media, email newsletters, Facebook and Instagram direct messages, digital advertising, there are a host of options to be explored. With that in mind, 2023 is a good year to invest in digital tools and focus on marketing the business. Cutting back on marketing in a less buoyant market is a false economy. With less customers available it pays to continue to promote the business to ensure a consistent pipeline of enquiries.
The housing market is often considered an influencer for the KBB sector. Whilst the volume providers of kitchens and bathrooms to housebuilders may suffer when the housing market falters, independent retailers are more resilient. When house sales slow, those that choose to stay often invest in upgrading the home that they have. If houses are selling then those that move may invest in new kitchens and bathrooms, either way there are opportunities for the independent retailer.
It remains to be seen how much rising mortgage costs, higher bills and the broader cost of living crisis will curtail investment in home improvements. It will be customers buying at the lower end of the market that are most likely to cut back. Many KBB retailers operate in the mid to upper end of the market. They are dealing with customers with disposable income and less affected by economic factors.
Retailers that can capture these customers, by differentiating their service, and promoting the quality of product, design and service will prosper.
The biggest opportunity for retailers in 2023 is…
Raising our profile
Retailers coming together to promote awareness of the independent sector and creating a powerful voice with the government, NGOs and their suppliers, so that they can respond better to our needs.