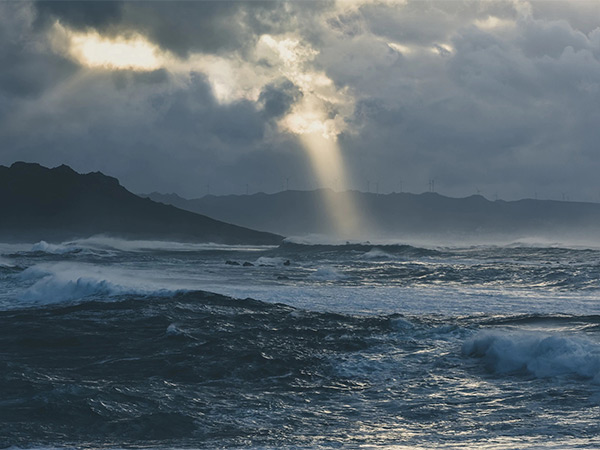 'A turbulent year ahead – remain optimistic but realistic'
BiKBBI CEO Damian Walters gives his predictions for 2023 – outlining where he believes the opportunities lie for independents and how to maximise them.
It's fair to say that the past few years have been the most turbulent in the history of the modern world and, while the severity of the pandemic and the impact of the resultant restrictions have largely abated, the aftershocks remain. Economic and operational slowdowns continue to test businesses globally, compounded further by the Ukraine-Russia war, critical environmental issues and political turmoil, both at home and abroad. 
Is it even possible to predict what 2023 might bring for our industry? If so, is there anything even remotely positive?
According to KPMG, the UK economy is already in a mild recession, with growth expected to stay negative for the rest of this year, while the picture for 2023 is one of stop-start growth, leading to a full-year fall in GDP of 0.2% compared with 2022.
But what does that mean for the independent KBB retail sector? Well, we will almost certainly see a decline in consumer spending as the country braces itself for recession. The slowdown in home improvements was inevitable, given that the recent and current peaks have largely been fuelled by Covid, but it is a real concern that our industry will become a non-priority heading in to 2023 if the recession deepens.
Strong trading conditions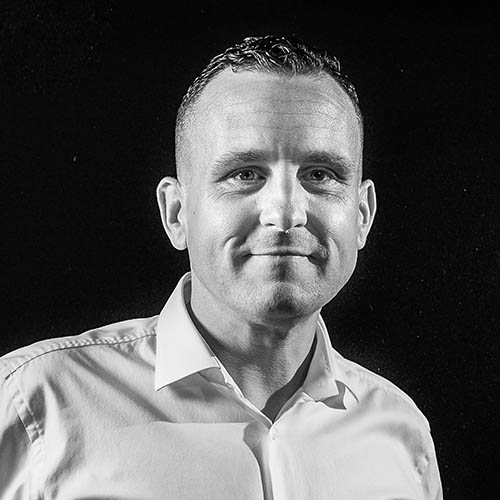 How do we navigate that? Primarily, we should remain optimistic but realistic. Businesses within our sector are heading into the next phase of uncertainty in a relative position of strength, owing to the strong trading conditions of the past 12-18 months, and the fact that our core business is born out of necessity and not desire. The demand for home improvements will not diminish completely, but we are sure to see consumer behaviour shift to 'trading down' – a trend that other sectors have learnt to adapt to. We will need to do the same.
There is no better time for a KBB retailer to re-evaluate their sales and service proposition. Even if a recession is short-lived, as predicted, it will inevitably claim casualties – so taking this time to strengthen your offer is critical and I would urge all businesses to consider a short-to-medium strategic review.
Businesses operating in this fast-moving landscape should consider shortening their horizons, focusing on a sustainable six- to 18-month plan, with a willingness to adapt – flexibility is vital when navigating uncharted waters.
Our industry is still riding the wave of pandemic-induced love for our homes. This should subsequently give us a solid springboard from which to launch our assault on 2023, and if this recession fizzles out as quickly as it arose, it may just give our industry enough steam to power through the next 12 months relatively unscathed.
Another opportunity for KBB retailers is embracing digital technology – it could provide a cost-effective solution in order to meet consumer expectations. It could function as a tool to tempt potential customers away from your competition, or a technology gear-change may provide internal efficiencies to reduce overheads at a time when operating costs are spiralling.
A survival mentality doesn't mean cutting your way to profitability, because that is a proven way to cause wide-reaching, longer-term implications to industries and the businesses within.
When the going gets tough, the answer is not to get rid of the 'nice to haves' – the initiatives with perceived longer-term gains. Marketing is usually one of the first areas of spend to be cut, which is a false economy if the short- to medium-term strategy is to grow sales. Another area that often sees reductions in investment, or funding withdrawn, is learning and development.
For our industry, and in particular the installation sector, this would cause irreversible and catastrophic damage.
It has taken a decade to reach a point whereby a credible pathway for the next generation of KBB installers has been created, but this could be completely undone over the course of the next 12 months and simply restarting the programme when the economy improves will not be a viable option.
Our need to bring the next generation of installers in at pace is immediate and any delay could set us back another decade.
Ultimately, it's impossible to predict what will happen in 2023 with any certainty, and equally challenging to provide answers to the many questions facing our industry as a whole, but what I can say with conviction is that the KBB industry has a rich history of overcoming adversity.
While there are many obstacles on the horizon, we are well-equipped to rise to the challenge, through inno-vation, world-leading products and inspiring, hard-working people. 
The biggest opportunity for retailers in 2023 is…
CHANGING CONSUMER BEHAVIOURS
Retailers should use any change in consumer behaviour to re-evaluate their sales and service – changing habits will create opportunities for those ahead of the curve.