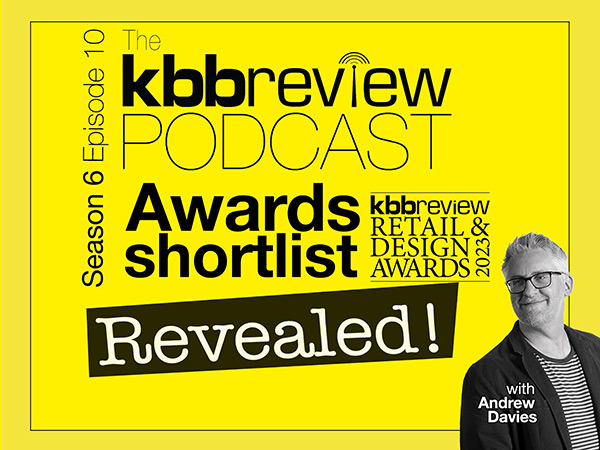 Welcome to The kbbreview Podcast, your host as always is Andy Davies and this is episode ten of season six.
But none of that stuff is important right now, because this is a very, very special episode. We are EXCLUSIVELY revealing the shortlist for the kbbreview Retail & Design Awards 2023 right here on the podcast.
The scores are in, they have been counted and verified (about half an hour before we recorded!), and we have the very first look at the full rundown of finalists.
Andy is joined by kbbreview editor Rebecca Nottingham to unveil the list in what is not only our last episode of season six but also the last episode of 2022. So good luck everyone, and Merry Christmas!
P.S. Don't forget that the awards event itself is on April 20th 2023 in Cardiff so book your tickets now to make sure you don't miss out on the biggest kbb party of the year! Go to kbbreview.com/awards for all the details.
Listen above, on desktop, YouTube, or on your podcast player of choice like Apple Podcasts or Spotify.