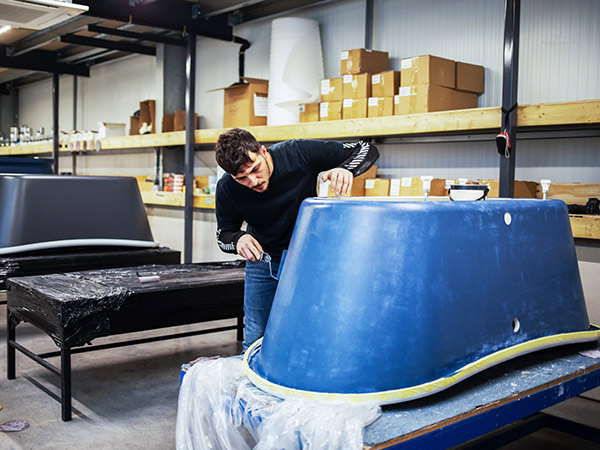 BC Designs has revealed that it saw turnover increase by 20% in 2022 making it the most successful 12-months in its 24-year history.  
According to a statement BC Designs – which is part of the Roxor group – said its strategic move into sanitaryware and bathroom furniture was one of the catalysts of its growth in sales last year as it helped it meet demand from retailers for "design-led, quality products for the mid-to-high end market".
The statement also went on to explain that "a significant proportion" of the company's profits from 2022 have been reinvested in the business as part of its growth strategy and in a bid to strengthen the company's offering in 2023. This, it said, included increasing factory output and investing in storage facilities to shorten product lead times for its retail network.
Reflecting on the brand's performance Darren Allison (pictured), managing director BC Designs said: "2022 saw the end of the Covid-19 pandemic but the start of the Ukraine war, huge hikes in both energy and raw material costs and the start of a cost-of-living crisis. There is no denying that it has been another challenging year but through our continued investment in areas such as our products, technology and ordering systems and our brand and marketing, we've had another very successful year."
Despite a challenging economic environment, Allison said he remains cautiously optimistic for 2023.
"We know the outlook for 2023 is challenging for just about every industry in the UK which is why we have reinvested profits into strengthening areas we know matter to retailers. Bathroom retailers need to be able to get their hands on stock once an order comes through, which is why this has been a key focus area of our investment.
"We're still seeing strong demand for higher end products and with mortgage rates remaining high, we expect to see higher rates of renovations of existing homes, rather than costly moves."