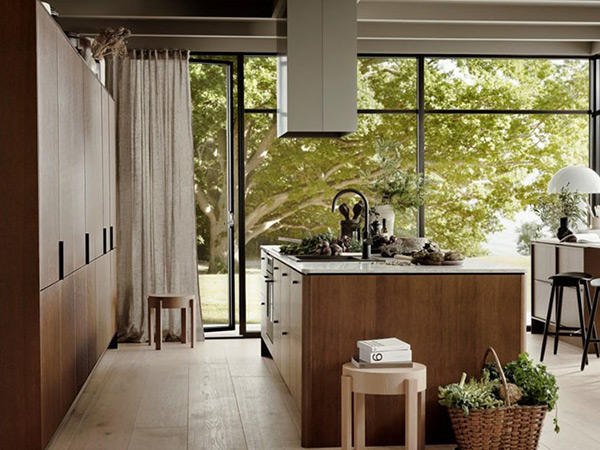 Swedish kitchen giant Nobia has announced plans to close two of its UK factories with the potential loss of 500 jobs.
In a statement ahead of its annual results, Nobia said the UK has turned in a 'weak performance' and will now undertake a 'repositioning' as part of a wider cost reduction programme.
In reality, this includes the proposed closure of production sites in Dewsbury, Yorkshire and Grays, Essex – a move which will potentially make 500 employees redundant.
This would be around 19% of Nobia's UK workforce.
The Dewsbury site was purchased by Nobia in December 2014, as it acquired Rixonway Kitchens for £31 million. While the Grays site became part of Nobia in November 2015 when it purchased Commodore for £28 million. Both purchased companies specialised in contract kitchens, a market Nobia says is part of the 'repositioning' strategy.
The Swedish kitchen company, which owns Magnet and supplies hundreds of independent retailers in the UK, said there was only low single-digit growth during quarter four of 2022.
Plans for the UK business are part of a wider programme of strategic and cost initiatives aimed at saving over SEK 300m (£23.55m) annually.
"In the UK we will reposition and exit unprofitable projects business to drive necessary profitability improvement and increase competitiveness," Nobia said. "The proposed changes, subject to customary union negotiations, include consolidation of the manufacturing footprint and flattening of the UK central organisation. It is proposed that the production sites in Dewsbury and Grays in the UK be closed."
Nobia said its decline in profit was due to higher supply chain costs in the Nordics and a weaker performance in the UK. The preliminary operating profit for the fourth quarter declined to SEK 25m (£1.96m)
Jon Sintorn, president and CEO of Nobia, said: "We are addressing several areas in order to achieve significant and sustainable margin improvement. Regrettably, some of the necessary actions we are taking will result in redundancies. In the UK, the proposed changes will make us a better business partner for our customers and cater for an improved profitability level.
"In parallel, we are continuing to focus on completing the construction of our new Nordic factory in Jönköping, which will be the most modern and efficient in our industry. I expect the measures that we are now implementing will deliver annual cost savings in excess of SEK 300m, as well as further margin improvement from strong pricing discipline and operational efficiencies in our supply chain."
Nobia's annual financial reports from 2021 reported having 2,682 UK employees with five production facilities. There were 196 Magnet stores, of which 159 have a builder concept and approximately 250 other retail stores. 42% of sales were direct to consumers, with 35% to trade and 23% to projects. The UK had a third of total net sales for the company.
More details are said to follow in Nobia's full-year results on 9 February.