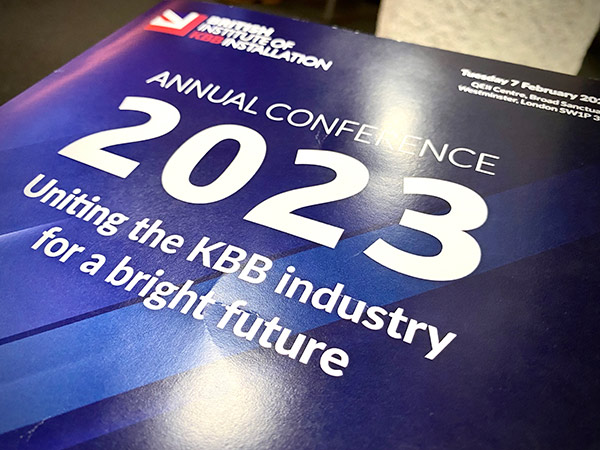 Three-fifths of kitchen, bedroom and bathroom installers are thinking of switching their skills to a different industry, according to a BiKBBI survey of members.
In his opening speech at today's BiKBBI conference at the QEII Centre in Westminster, London, chief executive Damian Walters said 60% of KBB fitters would consider changing to another sector such as renewable energy – with almost 65% citing financial gain or better opportunities as the main driver.
In his address, Walters called on the industry to do more to keep existing installers and attract new apprenticeships into the industry.
"You should ask yourself what the industry might look like with over half of our already short and depleting workforce simply walking out of our industry in search of a better life," Walters said. "The only conclusion you could possibly come to is that this would lead to a catastrophe beyond that of the swollen lead times that caused chaos in 2021 and 2022. Perhaps 20- or 30-week lead times would become the new norm? What exactly would that do to your business?
"This data would trouble me in normal circumstances, but when you add in the fact that there is already a huge disparity between the demand from retailers and consumers versus the availability of skilled, competent and professional KBB installers, this could be catastrophic for our sector and the businesses represented in this room today."
The annual BiKBBI 'State of the Industry' survey from December 2022 also revealed that almost 50% of KBBinstallation businesses are concerned about rising operating costs and more than 80% believe the current government is not doing enough to support them.
The research also found that more than one third of those surveyed are worried about the UK economy and a potential decline in consumer spending.
Almost 30% of installers surveyed believe that there is still too much red tape to comply with and 53% believe that the Government does not do enough to support small businesses in taking on an apprentice. This is despite substantial work done by the BiKBBI to ease the process.
"We thought that we had done a pretty good job of telling the sector about just how important apprenticeships are to the future of our industry, and we thought we had managed to dispel the myth about how hard it is to take on an apprentice by developing the BiKBBI Skills Plus Employer package, but it seems not," Walters conceded.
Other topics covered by the survey included sustainability, with 31% of respondents reporting an increase in the number of customers asking questions around environmentally-friendly solutions and products. And almost 40% felt that the industry could be doing more to reduce its environmental impact and improve its green credentials.