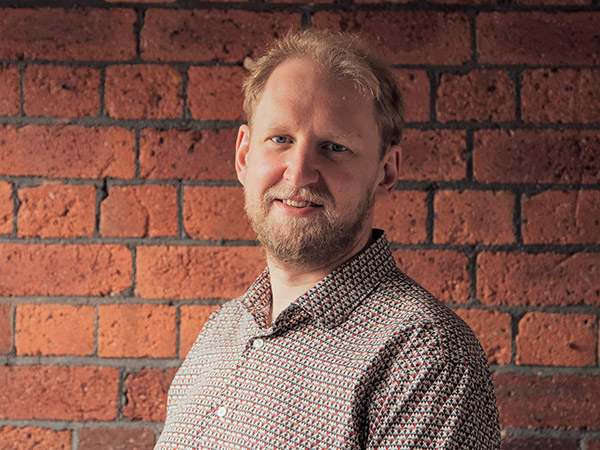 Award-winning eco-retailer Sheffield Sustainable Kitchens has entered voluntary administration.
The company – which celebrated its 15th year of trading last month – became a high-profile KBB retailer after basing its business model on sustainable design and manufacturing.
Based in Nether Edge, Sheffield, it specialised in bespoke kitchens, bedrooms, bathrooms and living spaces designed and manufactured from recycled, reclaimed and sustainably sourced materials.
According to local newspaper reports, SSK founder Rob Cole (pictured) blamed the company's seemingly sudden demise on "the challenges of Covid, Brexit and, more recently the crash of the pound, rising interest rates and the ongoing cost of living crisis, which have caused rapid increases in our costs and unprecedented pressure on sales."
Speaking to local press Cole added: "Despite these difficulties, we saw positive signs in January and confidently predicted a recovery to better performance for spring, but when the sales we expected had not materialised by mid-March, we were forced to re-evaluate our position. We considered every possible option and found no other avenue than to enter voluntary liquidation.
"I am devastated for our staff, customers and suppliers that we could see no alternative than to enter voluntary liquidation. After 15 years in business, during which we have always striven to operate ethically and sustainably, it's a huge disappointment to cease trading in this way and we recognise the impact it will have on everyone affected.
"We have sought to inform all our customers and suppliers personally of this news which we know will be as devastating to them as it is to our hard-working staff. We are hugely grateful to our lovely staff team, our contractors and suppliers who have contributed to our vision over the years. We are deeply sorry that some of our customers are impacted by our closure."
Cole also reportedly told local newspapers that the company was being "liquidated due to the value of its assets" and "would not rise from the ashes" after the administration process.
The company is now under the control of administrators Leonard Curtis Recovery. Kbbreview has contacted Rob Cole and the administrators, but no further information was available at the time of publishing.
Referring to the company's reported demise on Facebook Lyndon Hobson, who claims to have worked for SSK as a project manager and fitter until 18 months ago, revealed he had teamed up with another ex-SSK fitter – James Baker – to help any customers left without their SSK kitchen.
He said: "We are currently in talks with various fitters from the company [SSK] and want to offer our services to fit or finish what Sheffield Sustainable Kitchens could not. Obviously, we understand that you have sunk many thousands into your dream kitchen and, although we won't be free, we will be competitive."
Last February, SSK sales manager Zoë Loveday was appointed as MD, taking over the role from Cole, who moved into a new role as chief executive, "in order to concentrate on expanding the business ready for future growth and success," he said.
At the time, Cole said that the new roles "will mean we are in a strong position to take the business forward."
He also spoke about how they had expanded its offering to client and revealed it was working on projects "spanning the south coast to Anglesey" and that he was "excited about the future and next steps for the business."
This statement was later enhanced when SSK won its first contract job for 22 kitchens after appearing on Channel 4's Ugly House to Lovely House TV series, presented by George Clark.
Have you heard the latest episode of The kbbreview Podcast? We're visiting ISH, the biggest bathroom show in Europe, to gauge the health of the market with some of the sector's most high-profile names. Use the player below or on Apple Podcasts, Spotify or YouTube.