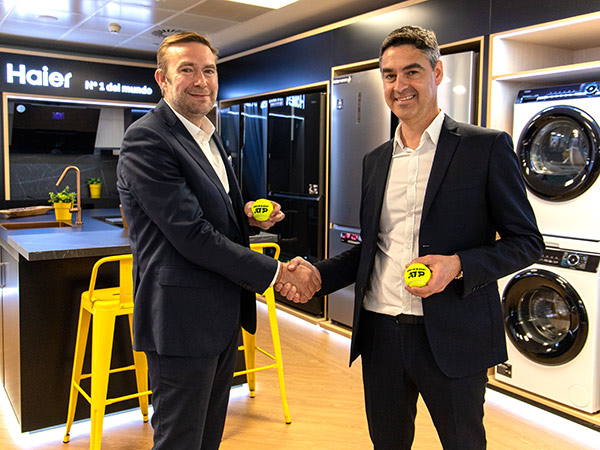 Appliance giant Haier has signed a deal to sponsor some of the world's top tennis tournaments starting with European clay and grass court events.
The sponsorship deal between Haier, the ATP (Association of Tennis Professionals) Tour and the French Tennis Federation (FFT) includes the Roland Garros Grand Slam, the end-of-season Nitto ATP Finals and the ATP Masters 1000 tournaments – Internazionali BNL d'Italia in Rome and The Rolex Paris Masters – as well as three P500 tournaments, starting with the Barcelona Open Banc Sabadell.
The sponsorship series will also include the historic Cinch Championship in London at the Queens Club and The European Open in Hamburg.
Haier will have a brand presence at the events is part of the brand's globalisation strategy and consolidate its presence in Europe. The deal will help it promote its latest product innovations and sustainability focus and it believes the deal will provide it with a huge platform to display its Connected Home message to consumers.
Commenting on the sponsorship deal, Haier Europe chief executive Yannick Fierling said: "We are super-excited to enter the world of tennis, characterised by the passion, ambition and desire to grow, features that also distinguish Haier and that have made it the number one brand globally in major appliances.
"I am sure that Haier Europe's corporate philosophy will fit perfectly with the values promoted by tennis, and the competitive spirit of the world's best players. Our partnership will also support the tournament's move into a new technological dimension while retaining what makes them strong: commitment, tradition, and performance."