Kitchen manufacturers should take a 'long, hard look' at India as they could be missing out on a fast-growing, aspirational market, a supplier to the country has claimed.
According to World Bank indicators, 80% of India's 1.25 billion people have steadily rising incomes.
This, combined with rising confidence based on upward mobility, and a keen desire to improve their quality of life, offers manufacturers and suppliers an opportunity to expand their export business, claimed business expert Carlo Lombardi, who runs Studio Lombardi Consulting India.
"India's economy is the fastest growing in the world today," said Lombardi. "India's growth is led by internal demand and constrained by supply shortages, so there is a huge unexpressed demand in this country. In a scenario of global oversupply, that is a very, very interesting strategic fact."
In 2012, India's kitchen fittings and furniture market grew at a rate of 12%. Since then the growth rate has "gone through the roof" and the modular kitchen market's annual growth rate is now estimated to be over 43% from 2014 to 2018, with the segment's turnover expected to top $2 billion (£1.6bn).
"The modular kitchen has become a mass aspirational product, attracting all classes except the poorest," Lombardi added. "Growth is primarily attributed to an increase in the number of housing projects, rising disposable incomes, changes in lifestyle and the emergence of nuclear families.
"The growth of the organised retail sector, changing perspectives on home aesthetics, increasing disposable household income and a rise in the number of working women, are also driving growth."
He also stated that modular kitchens are becoming more affordable in India and are no longer viewed as a luxury. According to one study, average prices of modular kitchens range from 50,000 rupees to two million rupees (£613 to £24,516).
However, the market comes with its pitfalls, as marketing in India "requires acceptance of those deeply ingrained characteristics that make this nation truly unique".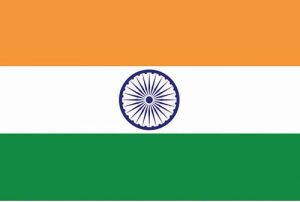 Lombardi also said it requires coming to terms with dealing with its 'primitive' retail framework and 'appalling' infrastructure, but argues that European companies shouldn't let this put them off.
"Reaching and convincing clients is difficult and expensive," he explained. "It requires a well-planned and well-managed marketing network that starts regionally and gradually extends to all of India. It's a long, hard haul, but the beauty of it is that, once that network is in place, numbers start working in your favour.
"Joint ventures and distribution/franchise agreements with local players are the classic ways to cut out some of the implied overheads and investment."
Lombardi also stated that for those willing to enter the market, showroom location is key and should be in prime shopping areas as "nobody will invest their time in a 'high end kitchen lane' like Wigmore Street in London".
He also advised that the success of these showrooms is also dependent on attracting architects and interior designers, as Indian customers, even middle-class ones, will usually ask them to advise and help with sourcing items like modular kitchens.
Real estate developers also need targeting, he argued, as they are the "ultimate drivers of projects".
When it comes to brands in the emerging market, the largest player in the modular kitchens sector has only gained 6% so far. While 30% of the market is accounted for by imported brands, 55% of which are Italian and 25% German, experts have claimed.
The other 70% of the market is largely dominated by the 'unorganised' sector, according to Lombardi.
He added: "Kitchen products offered by branded companies are generally priced higher than the 'unorganised' sector's offerings – those sellers do attract price-sensitive Indian consumers by keeping average prices low, while providing a Western lifestyle product passed off as 'as good as…'.
"That makes life more difficult for premium brands than in other countries, despite the growing consumer awareness in India of the quality of branded kitchen products."
However, he claimed there is another option. Previously, production of wooden furniture in India was reserved for 'small-scale' local industries. Foreigners could own 24% of these concerns, which gave them no say in the company. But on April 10, 2015, that barrier was removed.
"This opens the door for a local modular kitchen plant with European quality standards and key components imported from Europe," Lombardi concluded.
"With such a fragmented, price-sensitive, aspirational market, India may be worth a long, hard look."
For a full analysis of the Indian kitchen market see November issue of kbbreview [p40-42]