A qualified designer, Wayne Silver has spent the past 17 years providing marketing services to the KBB industry as MD of integrated marketing agency One. He talks to Rebecca Nottingham about how retailers should be promoting themselves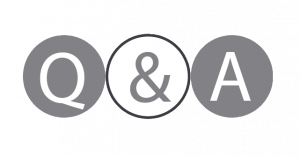 How has the marketing landscape changed over the past two decades?
The internet is now a driving force in marketing, providing much more targeted and measurable tactics. Digital and social media marketing is now much easier to review and refine as required. The internet puts the consumer in the driving seat, providing them with everything they need to obtain product information and negotiate a deal, so KBB businesses have to use a wider variety of tactics to market themselves. The higher the ticket item, the more time consumers are spending online researching, gleaning information, looking at review sites or social media, before they actively go into a showroom to make a purchase.
What's the ideal marketing strategy for an independent KBB retailer?
First of all, retailers should know exactly who their target audience is and what motivates them to buy a kitchen or bathroom, so that they can tailor their marketing strategy to suit their needs. One of the most important marketing tools for a KBB retail showroom is a presence on social media and a really aspirational, mobile responsive website – including a gallery of your design work, clear contact details and a data capture form is a must. If you're not following up leads from your websites or social media, you're missing a trick. If a consumer visits your website and fills out a form, for goodness sake, treat that bit of data like gold dust. Mark Wilkinson has a great CRM programme. If you go online and download their brochure, a week later you get a postcard through the post enquiring whether you're still interested in buying a kitchen.
What other marketing activities should retailers be considering?
Advertising is still a mainstay. It helps to oil the wheels of a PR machine. Work with local magazines – like Cheshire Life, for example. Think about having 'pop-up' stands at relevant events or sponsoring a roundabout that helps direct people to your showroom. Hosting regular cookery demonstrations and events in your showroom are an obvious way to engage with your customers and raise awareness locally, but why not take it a step further and think about opening the space up as a gallery for local artists. Welcome packs for new customers are another good way to market your business; they really power word of mouth. Maybe send your customers a small gift, after you've installed their kitchen or bathroom, to say thanks for their custom. You'd be amazed at how far a little gesture like that can go.
Most independent KBB businesses still seem to rely on word of mouth. But should they be doing more?
According to the latest research from Nielsen, 84% of people say they trust recommendations from colleagues, friends or family. So, it's a fact, word of mouth is still a really powerful motivator. The problem is, and the reason why other marketing tactics are still very valid, word of mouth lacks reach, frequency and impact. You can't control it and you can't increase the impact when things are quiet. It has its own momentum, which is very unpredictable. Word of mouth is very important but, on its own, it's not enough and will eventually fizzle out. However, it can be exploited through other marketing activities as well. What retailers can do to boost the impact of word of mouth is to offer customers incentives, such as a voucher for example, so that they feel more inclined to leave a review or recommend you to a friend. Customer testimonials are also very powerful both in-store, in the form of letters and cards, and on
your website.
Which social media platforms should KBB businesses have a presence on?
The main social media platforms for KBB retailers are Facebook, Twitter and Pinterest and more niche channels like Houzz. This is where consumers are window shopping and exchanging ideas and opinions about interiors.
What can retailers do to make the most of online and social media?
Once you have a presence on social media you must be able to keep up a certain level of momentum, but that can take up a lot of valuable time. Facebook, Pinterest, Twitter and Houzz are all good channels to be on. However, there's absolutely no reason why, at least in the beginning, you shouldn't just choose one and make your presence on there really strong. Keep your expectations realistic. Don't expect your world to change within a week of starting your company Facebook page, and don't be disappointed when it doesn't. It takes time to engage with consumers and build a community.
Are manufacturers and suppliers doing enough to support independents with their marketing strategies?
The brands that are making a difference aren't just interested in selling product. They're adding value by providing help and support to retailers. We've done a lot of work with Franke on this approach through its More In Store retailer loyalty programme. It was developed to demonstrate its commitment to its bricks-and-mortar retailers who get access to a range of marketing tools, including in-store point-of-sale, as well as marketing and business advice. Point-of-sale, and in-store branding, remains extremely important to brands and retailers, but there is a lot of sensitivity around what it looks like. Retailers don't want garish POS displays or things that cheapen their showroom experience, so manufacturers really need to pay closer attention to how they design it. In the case of KBB showrooms, they have to be stylish, high-quality installations that are simple for retailers to construct.