Benoit Mahé, founder of international retail coaching company CapKelenn, suggests some simple steps that will get your staff more engaged in selling, increase sales values and win customer loyalty
Do you sometimes wonder why a customer leaves your showroom without buying anything, even though you thought you'd convinced them?
Have you ever thought that things don't have the same importance for your staff as they do for you?
Do you wish you could tell off an employee, but are afraid you might do it wrong and end up saying nothing? Or else you blurt something out in an aggressive and unproductive way?
These experiences are either the result of a showroom manager having plenty of drive but not the right methods, or having plenty of methods but not enough drive.
Drive
Imagine what would happen if all your staff walked into the showroom with the same drive that Rafael Nadal has when he walks onto the tennis court. If your employees operated the showroom as if they owned it. If every customer who came into your showroom saw a fulfilled, involved person who helps them choose their kitchen or bathroom – and perhaps uncovers something they didn't know they needed – wouldn't that give them a great customer experience?
Working with retail companies – from small, family-owned businesses to large, global operations – we know that managers and owners have their targets. For instance, they might aim for a 28% increase in margin and a 22% increase in sales. These are good targets. However, we've also heard responses from sales teams saying that these targets are impossible – that a particular showroom is different and faces particular challenges.
On the other side, there are also those who send out sales goals to employees by e-mail, with no prior consultation or conversation. If that's the case, their targets are likely to either be rejected outright or met with complete indifference.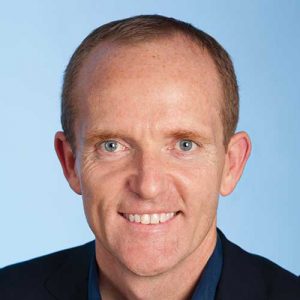 To achieve your targets, there's only one thing you need – the commitment of your team. If you have that, your people will have a really good idea about the actions to take.
One invaluable technique to gaining commitment is to ask your people probing questions. Ask about the different measures you use and get their contributions and ideas about how to achieve the objectives. A possible question might be, 'what can we do to increase the flow rate?' Once they understand that flow rate is the measure of people who come into the showroom as a percentage of the total of those who walk past, they'll come up with ideas. Like putting in new window displays, promoting special offers via window stickers or using A-boards to attract new customers.
Say you'd measured the flow rate during a particular afternoon and worked out it was 10%. You could suggest that this could be increased to 10.5% for the next month. Presented in this way, it certainly seems achievable – especially because they've come up with the ideas to make this happen. In any event, this represents a 0.5% increase in store visits and, if other indicators remain the same, a 0.5% growth in sales and margin.
When you ask showroom managers in the kitchen sector what their conversion rate for the previous week or month was, few are able to tell you. The simple act of starting to measure these variables will see ratios increase. What can be measured can grow. And what is measured grows.
Every visit to a retail kitchen, bedroom and bathroom showroom is a highly valuable sales opportunity. These customers might have done research. They could be clear on what they like. They will often be after ideas and inspiration about how to make their dream a reality.
Value
If your sales team understands that the value of each purchase (the average transaction) depends on the average price of the products sold on one hand, and the units per transaction (UPT) on the other, they will know how to achieve what the business needs. As well as satisfying your customers' expectation.
For example, to increase the average transaction we can try to sell more expensive products, or we can increase the number of products in each transaction.
The golden rule is that the key indicators that are selected are those that can grow. In the kitchen sector, those would typically be conversion rate, average order and NPS [net promoter score – those likely to recommend you to others].
Any activity undertaken in store should have at least one key indicator. Otherwise, it simply doesn't make sense.
If your people understand the measures that you want to achieve – and have contributed ideas about how to achieve them – they will be more committed to selling.
There's one fundamental aspect to selling. That's to offer the product. A prestigious designer hi-fi retail store decided to use mystery shoppers. Each was given an unlimited credit card to go to five stores in five different areas. The only condition was that they could only buy what the sales person offered to them.
One shopper left with nothing, as no one suggested a single product. One left with an expensive home-cinema system, although they weren't offered any accessories. None of them bought the whole store.
So keep offering potential products until you get a firm no. In this way, it is possible to double the initial value – and with kitchens, bedrooms and bathrooms being high-value, the key selling step is discovering the customer's needs.