Dutch designer Marcel Wanders first gained international recognition for his iconic Knotted Chair in 1996. He has since worked with prominent brands, including bathroom accessories specialist Geesa and most recently with LG Hausys on its Hi-Macs surface range. Rebecca Nottingham gets his impressions of design standards in the KBB industry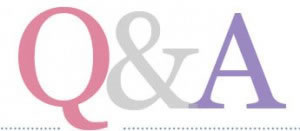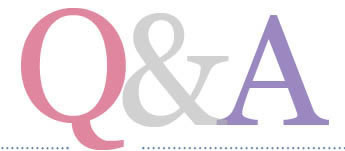 Tell us about your recent collaboration with LG Hausys on its new Lucia Hi-Macs colour range?
Working with LG Hausys makes me feel confident that I can make something beautiful as well as functional, and create without boundaries. Also, their vision of human-friendly, eco-conscious living spaces is in accord with how I approach many of my interior designs. I get a genuine sense that everything they design is meant for those who experience their products to connect with them in the most meaningful ways. Simply put, we share a belief in bringing real value to people.
How do you rate the general level of design in the kitchen industry?
The level of thinking that is going into the design of kitchens is vastly improved from even just a few years ago. We are seeing new shapes and new modernism coming of age in the kitchen. Minimalist décor is a movement now and open floor plans are drawing the kitchen and the living room together, allowing the design of one to influence the aesthetics of the other. As fashion, furniture and architecture continue to become more and more stylish, I believe we will see the same effect arise in the kitchen. There are areas of the market where you see cutting-edge design. But, like everything else, I believe design standards can still be pushed.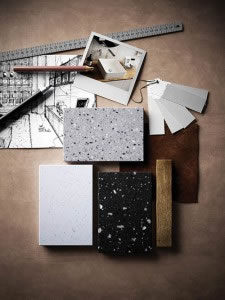 What about the bathroom industry? How design-led are products in that sector?
The bathroom will always be about elegant functionality. Because of the nature of the bathroom setting, as a place reserved for relaxation and rejuvenation, products in this category benefit when a bit more attention is given to how products make people feel. It's such a personal space, so design plays a crucial role in bathrooms. It is no longer just about how a sink works with the surface it sits upon or in relation to the enclosure and flooring, but how they all work in relation to the user.
Is this an interesting period for design in the kitchen and bathroom industries or, like some experts suggest, have we reached the peak of creativity?
Things constantly change and evolve, so I would say that we are always at an interesting time for design. What is most apparent to me is that usually it is the new, the rational and the functional that are recognised and celebrated. However, I fear that this creates a disposable culture, because nothing ages as quickly as the new. I look at the kitchen, bedroom and bathroom industries and see the modern innovations, but think that if modernism considers the past irrelevant, what does that mean tomorrow for the things we create today? I certainly do not think we have reached our peak of creativity. The truest essence of what we do as designers is to continue to strive to discover new combinations that unveil something previously unseen that make new connections and create surprise and delight. With design, very often, just as you achieve something, something new reveals itself. The utmost beauty of design is that you never truly arrive.
What trends are you seeing in kitchen and bathroom design?
As kitchens have always been the place for communal gatherings, we are seeing more often that kitchens flow seamlessly into other living spaces. The kitchen, therefore, becomes just as much of a lounge area as it does a place to enjoy a meal. In this space, we are also seeing more modern colours, softer greys and neutrals. The colours and surface solutions in the Lucia collection I've created with LG Hausys play well into this new trend. In the bathroom, we have really seen a re-emergence of this personal space to function more like a spa or retreat. New bathroom designs are taking a more holistic approach as well.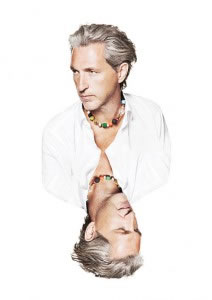 There has been a focus recently on sustainability and 'eco-friendly' design. Do you think it's necessary? The retailers we speak to say that consumers are only driven by performance of a product and the overall experience…
Humans by nature are very slow to change. So, yes, in one sense, consumers simply want a product to perform as it should and even exceed their expectations. But my feeling is that if they were to stop and consider the effects the products we use have on the environment, most people would choose something that was both environmentally-friendly and functional. I am concerned at how careless we can be with the word sustainability. We almost use it so often that it becomes commonplace and loses some of its ability to be a powerful agent for change.
Do you think the industry is doing enough to promote and educate consumers on the benefits 'eco-friendly' products offer?
I think the idea of producing eco-friendly products has been on the rise for some time now. And moving forward, I think it will gain more momentum as we learn more and more about our environment and the limits of our natural resources. Of course, there is a delicate balancing act between what you want to promote as an industry and what the consumers are ready for. Often, change like this has to happen organically. These industries will listen to the market and drive change, or rather, support the change that is naturally occurring through shifts in culture, education and a better acceptance of our social responsibility.
Who or what is your design inspiration?
Inspiration really can come from anywhere or anything. I don't design for the sake of design. My goal is for everything I make to be meaningful for the user. So my process and inspiration come from looking inside to create something that can make people's most exciting dreams come true.