Chinese manufacturer Hisense, known mainly in the UK for its TVs and refrigeration, has said it will enter the cooking market in 2019.
Hisense ovens, hobs and hoods are all due to be released in 2019, along with a range of dishwashers. The firm already sells refrigeration and washing machines in the UK.
The move comes after Hisense bought Slovenian household appliance firm Gorenje earlier this year.
The deal, announced in May, has now been finalised and will see Hisense UK assume control of Gorenje's UK operations and logistics.
Operationally, within the UK market, the firm said Iztok Krulc will continue to head up the Gorenje brand in the UK.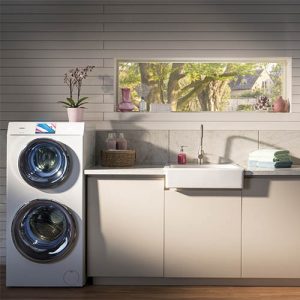 Speaking about the acquisition, Howard Grindrod, managing director of Hisense UK, said: "This is a really exciting deal for both brands. It represents a fantastic opportunity for us to work together to offer an incredible range of high-quality and innovative products into the household appliance market.
"Gorenje has a long-standing reputation for quality and style, and we will continue this tradition and combine it with our extensive R&D facilities to innovate and continually improve.
"We expect the new Hisense cooking range to be introduced to the market in early 2019 while the Gorenje brand will continue in the UK.
"We look forward to working alongside our existing retail partners to showcase these brilliant ranges, as well as forging new partnerships as we continue to grow as a household appliance brand."
Hisense was founded in China in 1969 and has about 75,000 employees worldwide.
It has more than 17 production and 14 research and development centres around the world, as well as subsidiaries in Europe, North America, Australia, Africa and south-east Asia
Its vision is to become a leading brand worldwide, but it's not the only Chinese company trying to make inroads in Europe's lucrative appliances market.
In October, Haier made an audacious bid for Italy's leading appliance brand Hoover Candy in a deal worth €475 million (£428.6m), which is expected to close early next year.
At the time, Euromonitor International analysts told kbbreview the move would help Haier take on Whirlpool in Europe and support the firm's mission to become the biggest selling appliance brand in the region.
Feng Zhang, analyst at Euromonitor International, said: "Candy's long history, network in Europe as well as deep understanding of Europeans, will boost Haier's confidence to further expand."
"Significantly, Candy is a premium brand, joining Fisher and Paykel and GE Monogram, DCS, etc. Candy will allow Haier Group to expand the battlefronts from mass market to premium in Europe, challenging Miele, Bosch, AEG and Grundig."
The march of the Chinese
---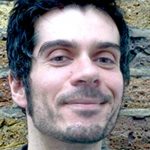 Filipe Oliveira, senior market analyst at Futuresource, gives his views on the latest Chinese acquisition in the household appliance market
The year ends with news of acquisition of another European brand by a large Chinese manufacturer. Gorenje's acquisition by Hisense follows Haier's deal to buy Candy Hoover only a few months ago in October. What are Chinese manufacturers looking to gain from the takeovers?
The main gains are brand recognition and channel access. Candy and Gorenje are established names in their markets in western and eastern Europe. Whereas not all consumers will have heard of Haier and Hisense, Candy Hoover and Gorenje (in central and eastern Europe) are familiar names.
With these acquisitions, Chinese vendors buy brand awareness that took decades to build. Secondly, they gain channel access. Gorenje and Candy have long-established distribution networks in Europe.
The Chinese manufacturers will now have access to those established networks, too. Haier has followed the same strategy in North America where it acquired GE Appliances.