Yannick Fierling (pictured), in his role of chief executive of Haier Europe, will lead the operations of the former Candy group following Haier's €475 million purchase of the family-owned Italian appliance brand.
Haier said former Candy chief executive Beppe Fumagalli and his brother Aldo will be non-executive directors of Haier Europe.
The Candy Group has been owned by the Fumagalli family since 1945, when Eden Fumagalli manufactured the first all-Italian washing machine.
Fierling said Haier's purchase of Candy "represents a major acquisition" and was "a terrific asset" for the group, which also owns Hoover, Rosières in France, GE Appliances in the US and Fisher and Paykel.
He said the takeover will "bring great value" to Haier's employees, customers, business partners and shareholders.
According to Euromonitor data, the aggregated volumes of Haier and Candy groups in 2018 represent a global market share of 15.1% on major appliances, 22.7% on freestanding refrigeration appliances and 19.8% in home laundry appliances.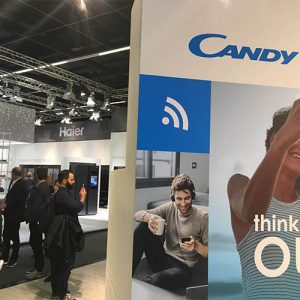 The combined revenue ranks fifth in western Europe. Haier aims to be one of the top three manufacturers by 2022.
Euromonitor analysts expect the Candy purchase to present an excellent platform for Haier to further expand into the premium segment in Europe, challenging Miele, Bosch, AEG and Grundig.
"Europe is one of the key markets in Haier's global brand strategy and this combination will accelerate Haier's positioning in the region," Fierling said.
"I look forward to working closely with Candy's experienced management team as we share the commitment to innovate and to provide customised solutions to introduce the experience of the smart universe into our customers' lives."
Haier's European headquarters will now be Candy's head office in Brugherio, Italy.
The company said the purchase of Candy perfectly fits into Haier strategy to attain a leading position in all regions around the world.
Haier also expects to leverage the Candy Group's know-how in smart home appliances to support its vision to become the global leader in this segment.
Haier said it will continue to invest in Europe to enhance its competitiveness in the region and worldwide.
"Candy's management team, employees, regional infrastructure including R&D centres, business network and manufacturing facilities, as well as Candy's unique design and Italian style will be great foundation for our future growth globally," Haier said.
Beppe and Aldo Fumagalli said: "We are very excited for Candy to become an important asset of Haier's global network. Combining further investment from Haier with Candy's innovation capabilities and Italian design, technology and style, we are confident that the company will further grow to become the leader in smart-home appliances with a high level of competitiveness.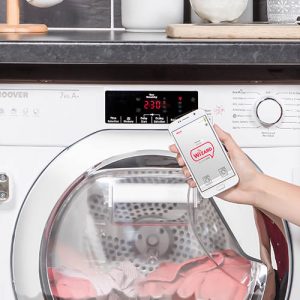 "Together, we will better meet the increasing demands for more individualised products and make people's lives better and easier."
The acquisition of Candy was in part funded by the successful listing of Haier's D-Shares on the CEINEX D-Share market, a joint venture between Deutsche Börse and the Shanghai Stock Exchange.
When the takeover was announced last October, Stefano Botter, an analyst at Euromonitor, told kbbreview: "The Italian design will not be touched by the acquisition – the format, look and style of Candy will remain the same."
His colleague Feng Zhang, also an analyst at Euromonitor, said: "Brugherio is less than a 20km drive from Milan, where Whirlpool EMEA headquarters is located. Integration of the businesses will empower Haier Group to concentrate resources to better compete with companies, including Whirlpool in Europe."
He added: "Candy is one of key firms driving connected appliances sales in Europe. With the common DNA in connected home, the integration of Candy Hoover into Haier U+ Connected Home ecosystem will be smooth."
The analyst also anticipated that Haier would likely promote Candy in the premium segment of Chinese large cooking and home laundry appliances market.
This comes after Haier halted plans for GE expansion in China as a result of US-China trade tensions.