Fisher and Paykel (F&P) said 2018 was its strongest year in the UK, Ireland and Europe, boosted by growing demand for premium household appliances.
The New Zealand firm, which specialises in the high-end segment of kitchen and laundry appliances, said its new cooking and  refrigeration ranges have "proved extremely popular with designer and customers in the premium and luxury segments of the UK and Irish markets".
It said its figures between October and December were "standout", with sales across its portfolio up 40%. Sales of its cooking range rose over the quarter by more than a third on the previous year, while integrated refrigeration saw a 42% sales growth for the full year.
"As customers and the design community become even more discerning in the selection of products, integrated refrigeration is becoming the signature piece for a high-quality home renovation or a new-build," said David Woollcott, managing director of Fisher and Paykel Appliances UK, Ireland and Europe.
Fisher and Paykel launched a new super-premium Column refrigerator series in Australia, New Zealand, the US and Canada in late 2018, and will be shortly bringing this range to the UK and Ireland.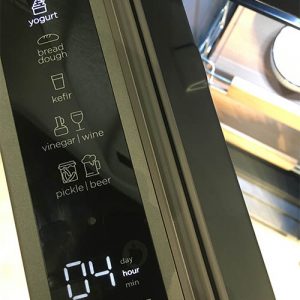 Woollcott added: "When combined with our exceptional new range of built-in ovens, freestanding ranges and the iconic DishDrawer, the design-focused consumer is being drawn to us in ever increasing numbers for their complete kitchen.
"To manage this growth in demand, the F&P team in the UK has relocated their office and warehousing and increased their team in the area of sales, customer support and the all-important aftersales service.
"We are proud to offer personalised customer care 24/7 and invest in our own factory-trained technicians with almost 90% coverage.
"With more products on display at very supportive retail partners, we will be investing in the market to ensure that our exceptional brand becomes well known outside as well as inside our industry."
Fisher and Paykel is owned by China's Qindao Haier group, which most recently completed its acquisition of Italy's Hoover Candy group.
Sharp is another appliance brand betting on the premium market for growth, with a host of new launches in its refrigeration and cooking range at the 2019 LivingKitchen trade show in Cologne earlier this month.
These included a fridge-freezer (pictured), which allows its users to ferment different foods and drinks, including wine and yoghurt. It also made a splash with a new colourful line-up of retro-inspired fridge-freezers made popular by Smeg.