Ahead of September's IFA show in Berlin, journalists from around the world gathered in Andalusia, Spain, for the annual IFA global press conference.
Simon King reports
The major domestic appliance market is set to grow 2.8% in 2019, following growth of 1.2% last year, according to new data from GFU, the organiser of IFA, which takes place at Messe Berlin from September 6-11.
Hans-Joachim Kamp (pictured above), chairman of the supervisory board chairman of GFU, said: "The sales around the globe will reach €183 billion (£156.5bn). For the past 10 years, this market has been growing continuously in terms of units and turnover. Growth is being driven by innovation and energy efficiency."
Kamp highlighted the findings from the annual GFU survey, in which 61% of participants said that they would buy a new major domestic appliance because it requires less water and energy, making it much more environmentally friendly.
"Products with added value drive positive market developments," he said. "In the field of major domestic appliances, hobs with integrated hoods, washing machines with steam functions and no-front combi fridges over 2m high are convincing examples," he said.
Kamp said that the small domestic appliances category will grow 7.2% in 2019, with the market expected to reach €90bn, after growth of 7.4% in 2018.
"Seven per cent of growth will adorn every product category in small domestic appliances, which represents the biggest increase in the market for technical consumer goods," he added.
"With its huge variety of products, small domestic appliances is a very innovative segment. More and more versatile and high-performance products make everyday life more comfortable and help to save time and resources. Small domestic appliances make life healthier, richer and often more comfortable, providing positive experiences, fun and well-being."
Small domestic appliances with the biggest growth rates expected in 2019, Kamp said, are vacuum cleaner robots, which will increase 35%, rechargeable handstick vacuum cleaners by 47% and full automatic espresso machines by 19%.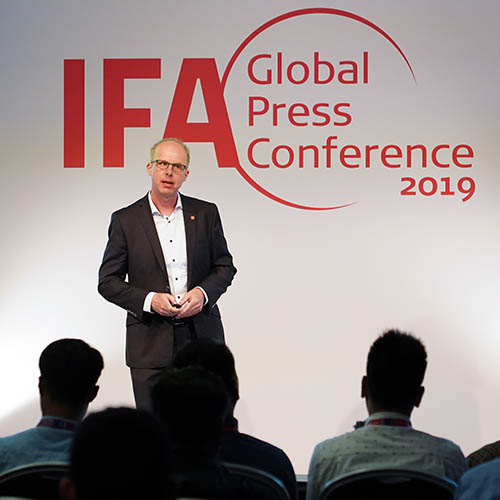 Looking at connected appliances, Kamp said that increased connectivity in appliances continues to stand out as a development feature and is one of the growth drivers.
"The functionality of connected devices is already quite high and will be enhanced even more this year," he said.
"The share of connected major domestic appliances increased to 15% of the market in 2018, a growth rate of 20%; connected smart small domestic appliances grew even faster, 69% in 2018, while the market share reached 6%."
In a separate presentation, Norbert Herzog, global insights director at GfK Global Strategic Insights, highlighted that the UK is leading the way when it comes to online sales of major domestic appliances and small domestic appliances.
Herzog said that the 39% of sales, by value, in the MDA market are purchased online; 39% of sales in the SDA market, by value, are purchased online, too.
Top tech to look out for at IFA


Simon King highlights some new tech worth looking out for at IFA 2019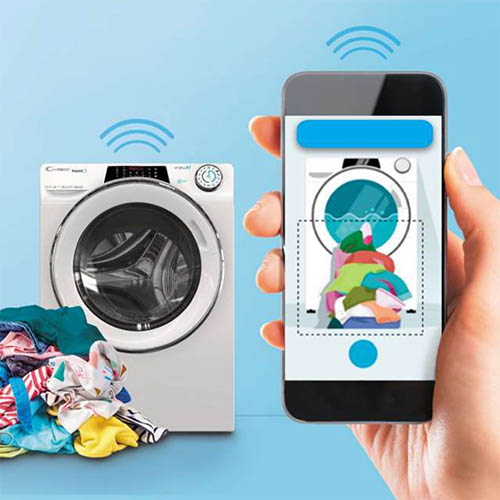 Chinese brand Haier gave an insight into its business, which included detailing the rationale behind its €475 million (£406m) acquisition of the Candy Group last autumn.
Yannick Fierling, chief executive of Haier Europe, said: "Haier Europe is the fastest growing company and the first consumer choice in smart-home solutions. We are creating the most attractive IoT [Internet of Things] ecosystems to generate value and deliver outstanding user experience."
Among the new products that will be launched in Berlin in September are the Candy Rapid'ò washing machines, which work in tandem with a dedicated app that will feature a Snap and Wash option.
Simply take a picture of your laundry pile and Haier claim the app's sophisticated built-in algorithm will magically recognise the material of each item and then automatically set the appropriate program and maximum water temperature for the wash.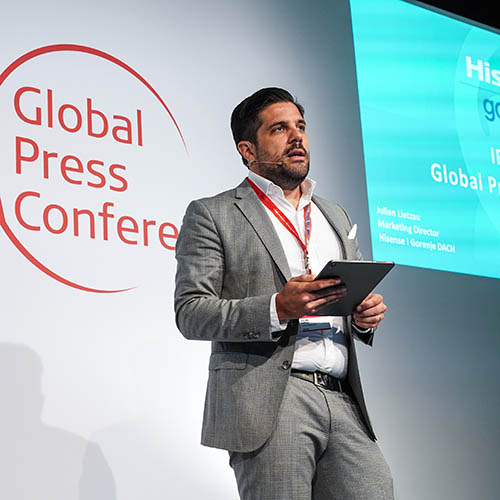 From Hoover, Fierling also previewed the new H-KEEPHEAT 700, which offers the prospect of being able to keep meals at the perfect serving temperature for up to two weeks – doing away with the need for freezing and reheating dishes.
Making use of its new Exever technology, the top-spec convection oven is able to keep its chamber at between 63°C or 70°C, depending on what ingredients have been used, ensuring that the perfect temperature is used to preserve the food for a prolonged period.
Hisense, which acquired Slovenian brand Gorenje last summer, announced a new minimalist and kitchen-matched design for the Chinese brand's new PureFlat refrigeration range.
Julian Lietzau, marketing director Hisense Gorenje in the DACH region [Germany, Austria and Switzerland], said: "The Flat door design evenly fits in every kitchen, with no overlapping edges or handles due to optimised counter depth."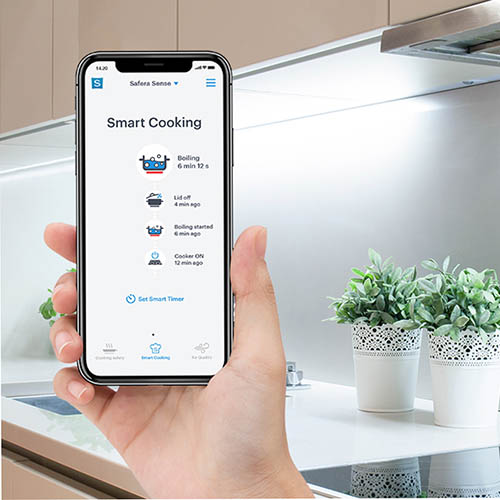 Lietzau also announced that the company's sponsorship of the Euro 2020 championship will feature both Hisense and Gorenje brands.
He added that the Euro 2020 sponsorship will run across the company's TV, refrigerators, freezers, washing machines, smartphones, tablets, air conditioning and SDA product categories.
Finish company Safera said it is changing the smart cooking game with the launch of Safera Sense, the first complete smart cooking sensor, which recognises various cooking events and sets timers automatically, monitors air quality and tells you when it's time to ventilate, and activates an alarm if the hob has been accidentally left on.