The Kingfisher group, which owns B&Q and Screwfix, has delivered "resilient" results for the six months to July 31, with retail profits up 17.4% year on year and overall pre-tax profits up 62.4%.
For H1 2020/2021 the group recorded sales of £5.92 billion, down from £5.99bn in the same period the previous year, while pre-tax profits soared by 62.4% from £245m in 2019/20 to £398m this year. It quoted retail profit at £533m, up from £454m previously.
Chief executive Thierry Garnier (pictured below) explained that a strong recovery in Q2 mitigated the impact of Covid-19 in Q1. He said that its recovery has continued into Q3 and referred to the fact that more people were rediscovering their homes and investing in home improvements.
He added: "It's also clear that customers are becoming more comfortable with ordering online. And delivering value to consumers is imperative against a challenging economic backdrop."
He also said that its strategic plan announced in June, 'Powered by Kingfisher', was making "encouraging" progress: "Through our new strategic direction our retail banners have gained agility and have leveraged their distinct positioning. This has strengthened our market positions and delivered much-improved like-for-like sales before and after the lockdowns. Our experiences through the crisis have reinforced the benefits of our strategic direction and have made us bolder in our priorities.
"We have made progress against the strategic plan announced in June. We are fundamentally reorganising our commercial operating model to serve our customers better. We have accelerated our plans around e-commerce, with a focus on fulfilment from stores. We are continuing to improve our operational performance in France, and have introduced new trading approaches at each of our banners. We are testing a number of initiatives, including new concepts, services and partnerships."
The plan included reorganising its operating model, rolling out exclusive brands, including kitchens, improving its performance in France (B&Q, Castorama France and Brico Dépôt France) and accelerating the growth of e-commerce.
Group e-commerce sales grew by 164% during H1 2020/21 and accounted for 19% of group sales, reflecting a substantial uplift in online sales since the onset of the coronavirus pandemic.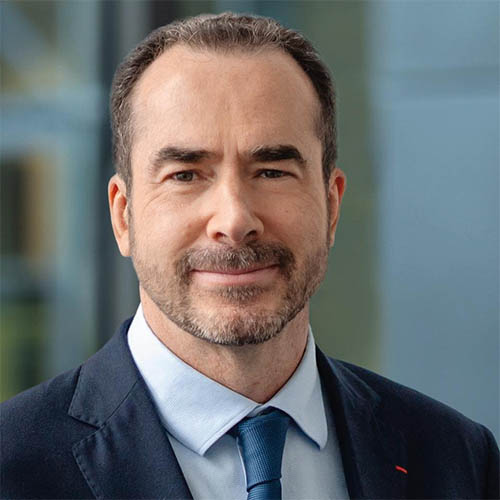 In the UK, Kingfisher recorded a 3.7% uplift in sales from £2.65bn to £2.75bn with retail profits up 47.2% to £411m versus £279m the year before. B&Q increased its sales by 3.7% to £1.84bn, with e-commerce sales up 135%. While at Screwfix sales were up 3.7% at £914m with e-commerce sales up 160% to represent 80% of total sales for the period because orders were taken exclusively online from late March until late July, with all stores closed for in-store browsing.
In France, sales were down 7% to £2.02bn reflecting the significant impact of Covid-related store closures in Q1 following a longer period of lockdown relative to the UK. Retail profit decreased by 130 basis points because of higher supply and logistics costs.
Sales in Poland increased 6.8% to £783m while retail profit decreased by 74% to £74m, with strong recovery in demand in Q2. In Iberia, sales were down 23.3% to £138m, largely due to Covid-related store closures in Spain, with retail profits cut by more than half to £1m. Romania saw sales increase by 11.7% to £107m with a retail loss of £11m. In Russia, sales fell by 21.7% to £112m because of the impact of Covid-19, with a retail loss of £5m, while in Turkey, Kingfisher's 50% joint venture Koçtas broke even.
All Screwfix stores in Germany were closed during the first half of the previous year.
During H1, Kingfisher implemented various actions to reduce costs and preserve cash, including the benefits from several government support measures. These included furloughing 50% of staff in April, applying for UK business rates relief, increase store operating efficiencies, adjusting purchasing plans in response to demand, pausing all non-committed development capital expenditure from mid-March, suspending the payment of dividends, extending supplier payment terms and deferring UK tax payments.
But in light of Kingfisher's strong second quarter, it has announced that it is to pay back to the Government £23m in furlough payments it received, "unless any material changes in the trading environment occur".
In his concluding remarks, Garnier said: "There remains considerable uncertainty around Covid-19 and our near-term priorities have not changed – to provide support to the communities in which we operate, to look after our colleagues as a responsible employer, to serve our customers as a retailer of essential goods, and to protect our business for the long term. We remain proud of, and humbled by, the response of our teams to the current challenges.
"Looking forward, while the near-term outlook is uncertain, the longer-term opportunity for Kingfisher is significant. There is a lot more to do, but the new team and new plan is now established in the business and we are committed to returning Kingfisher to growth."