A range of industry experts outline the key action points that independent KBB retailers must undertake to get their marketing strategy on point
Be positive and choose your voice, says David Osborne, managing director, Roman
The tone of your marketing and your narrative is really important. Keep varying your content, with case studies, testimonials and beautiful showroom displays being easy sources of content. Invest time and money into your website and constantly update it – linking it in with social media activity – and suppliers.
Choose your tone and then that needs to be evident across your marketing mix. Your key strengths might be being the inspirational top-end showroom; it could be the design and installation process; it might be warm and friendly staff; or it could be value for money. You will understand the differential that best suits your audience and demographic. But when you do – it must transcend all of your activity.
Keep it relevant, says Matt Phillips, head of UK operations, Rotpunkt
Make sure that all your marketing material is up-to-date and relevant to your target audience. What may have worked for you five years ago or even last year may not necessarily hit the spot this year, especially in light of Covid- 19. So do your research and keep refining your approach.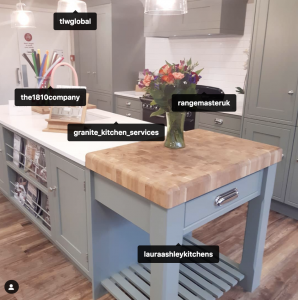 Extend your reach, says Emma Cowley, brand and digital marketing manager, Rangemaster
A quick tip for retailers, you can easily increase the reach of posts on social media by simply tagging relevant brands or manufacturers. For instance, when sharing an image of an updated kitchen display with a Rangemaster range cooker, retailers can tag and mention Rangemaster and any other companies with visible products.
This will encourage the brands to engage with the retailer's post. At Rangemaster, we enjoy seeing pictures of stunning showroom displays and consumer kitchens featuring our range cookers – as do our followers when we share them.
Tap into supplier marketing, says Jon Walker, marketing manager, Roxor Group
Retailers should first look to the help and support they can tap into from their suppliers. There are many marketing packages in place to support the retailer – and for those larger customers, will even produce bespoke brochures and other marketing materials designed to help differentiate you from the competition.
Suppliers can also help provide advice on showroom design and layout, tapping into their knowledge of what works and what does not.
Create an online presence, says Steve Corbett, marketing manager, CDA 
Most independents are fighting within a locality, so they need to be found on the internet. In order to do that, they need a local digital strategy involving reputation, authority and citations. Invest time in speaking to an audience through your site and social media.
If you don't have a web presence then start to invest time in building an audience, move traffic from your site to your social and vice versa. If you can afford a junior marketing employee, it will pay dividends. One person being tasked on a digital strategy works.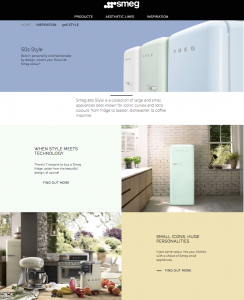 Make your website a window to your world, says John Davies, head of marketing, Smeg UK
Your website should be treated with the same care and attention as your window display, and should be updated with interesting content and great imagery, just as regularly, if not more so. You want your site to demonstrate the very best of what you do and to communicate that you are an expert in your field. Make sure your site is optimised for search engines and that your keywords are relevant.
Be accessible, says Samantha Donnelly, marketing content manager, Wilsonart UK
Make the marketing materials available – both physical and digital. Especially during the current pandemic, contact-free materials are a really important asset to have available in the showroom, but also available for download, so people can browse in-store and online.
With the Bushboard Resource Centre, retailers are invited to place orders for their marketing materials as and when they need them.
Be visual and communicate, says Paul Jenkinson, founder and managing director, LochAnna Kitchens
Strong PR is key if you want to raise the profile of your brand. A good PR strategy will help you to get your brand seen in key consumer and trade publications, which will in turn drive enquiries and create leads. Retailers often talk about local magazines and directories being useful in certain areas as a way to engage with key customer demographics. Paper is not dead, so it's important to make sure you have a strong brand presence in print as well as digitally.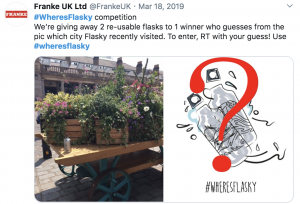 Get social, says Jo Rawstron, sales and marketing director, Franke
Consider what social platforms your target audience are using and develop your social media content plan accordingly. Adopt a unique tone and message to connect to their needs for inspiration and superior levels of service. Set relevant objectives along with measurable targets for your social activity, to define success and guide your next steps.
Also, consider the need for paid activity. Facebook and Instagram advertising allows you to reach an audience based on their interests and demographics. This enables you to attribute any valuable actions they take (such as enquiries through your website) to those targeted.