Abode marketing manager Leanne Adamson considers the year ahead and says she believes that the strong demand created by people working from home during the coronavirus pandemic will continue throughout 2021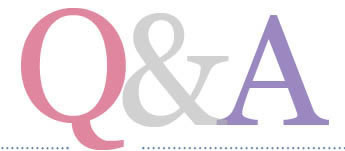 Q: Where do you think the industry will go over the next 12 to 24 months?
A: 2020 saw the KBB industry operating in an incredibly unpredictable trading environment and the current situation will probably continue for at least the first half of 2021. For Abode in particular, the national switch to working from home that resulted from the pandemic created strong demand for refurbishment projects involving sinks and taps and we would think this is likely to continue into 2021 and beyond.
Q: What do you think will be the main challenges going forward?
A: I would say consumer confidence levels in and around such uncertain times. This may cause delays in planned home improvements as a result. Backlogs and waiting periods rolling into 2021 caused by increased demand this year may also deter some consumers from committing to previously planned projects.
However, 2021 will be about adapting to a 'new normal', planning while bearing in mind that this too could be temporary and things are likely to change as we go.
Q: What is your advice for retailers to make sure they thrive in the coming year?
A: Any new year offers a great opportunity to revamp your showroom window displays, add new products to your displays and invest in your marketing and that certainly is the case for 2021. Independent retailers offer products and customer service levels that often can't be rivalled by DIY chains, but it is important that customers know about you in the first place. Now is the time to make sure you are visible.
Q: How would you rate your confidence in business over the year ahead out of 10 and why?
A: Ten, simply because it is important to be confident and, despite the turmoil of 2020, there is reason to be positive. Yes, the next year or so will present challenges for the industry, but it will also present many opportunities, to introduce new trends and to work in new ways with our customers.
Q: What do you think will be the main areas for growth or decline in the next 12 months product-wise?
A: Sales of Pronteau steaming water taps grew quite substantially in 2020 as consumers switched to working from home and families upgraded from old kettles to a more modern convenience. We see this trend continuing into 2021. The trend for home baking will continue in earnest and time-saving will remain a big selling point. We are also likely to see a growth in sales of large sinks, brought about in part by a migration from city to country living.
• For more comment and anlysis on what's in store for the KBB market in 2021, see our Focus feature in the January issue