We asked leading figures in the kitchen industry for their views on the challenges that lay ahead for 2021 and what they thought will be the major trends
[Main picture shows a Rotpunkt Zerox kitchen]

'Q1 will be the most testing'
The team at InHouse Inspired Room Design put their heads together to give us their insights into the year ahead
Q: What's your view on the forecast for next year and the year after? 
Wayne Dance [MD]: After the shock of 2020, we cannot truthfully predict what will happen in 2021. The first quarter will definitely be the most testing. We'll begin to see the impact of Brexit. The extension of the furlough scheme is mitigating the impact of Covid-19 and the Government will take until March at least to distribute the vaccine widely. It is only then that they will release restrictions.
Steven Jaques [Pelipal national develop­ment management]: We face some significant challenges but once we get the initial ramifications of Brexit out of the way, I remain optimistic for the remainder of the year. It's a possibility that demand could outstrip supply.
Q: What are going to be the main challenges? 
SJ: One factor is that supply will struggle to meet demand. Delays in shipping from places like China are impacting all elements of the supply chain. Equally, while we have had tax deferrals and business loan schemes, businesses will need to be well-managed to mitigate these in the medium to long term.
Malo Tasle [director]: Coronavirus has accelerated what was already happening. People are using online a lot more and fewer will shop in the traditional way, even for high-ticket items. We'll need to invest more in our websites and e-commerce platforms and review our online digital marketing and social media.
Q: What's your advice for retailers to make sure they thrive in the coming year?
Stuart Dance [director]: Some of the more 'old-school' retailers need to take advantage of the tools and technology available. One of the biggest learnings is that the showroom space isn't everything. Adapting their service offering is what's making the difference – whether it's improving their website or investing time and resource into digital marketing and social media.
Forward planning is important as we're not certain that the boom in home improvements will continue.
Also, people will be returning to travelling and holidays abroad, so there'll be more competition for their spend.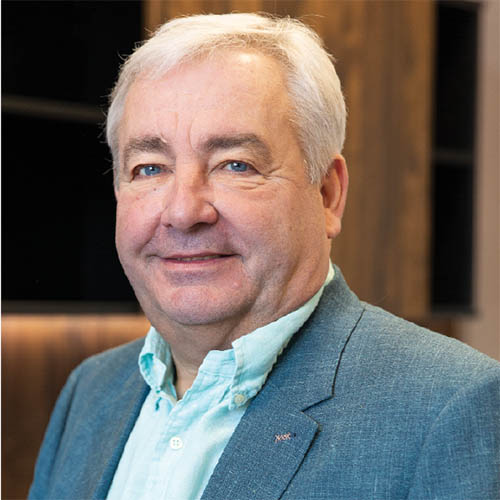 Q: How would you rate your confidence in business and why?
WD: I'm a believer in 'half full' rather than 'half empty', so I'm going to score a 10, even though we still have Covid and also Brexit to contend with. We're working closely with our retailers to ensure that they have the support, advice and guidance to make the most of 2021.
Q: What do you think will be the main areas for growth or decline in the next 12 months?
MT: The top end of the market is well protected and we are very optimistic about the opportunities for next125.
SJ: It is important to remain optimistic. Negativity stifles sales. The mid to upper market sector will be the growth market in these tough times. Modular furniture rather than fitted bathroom furniture will continue to grow.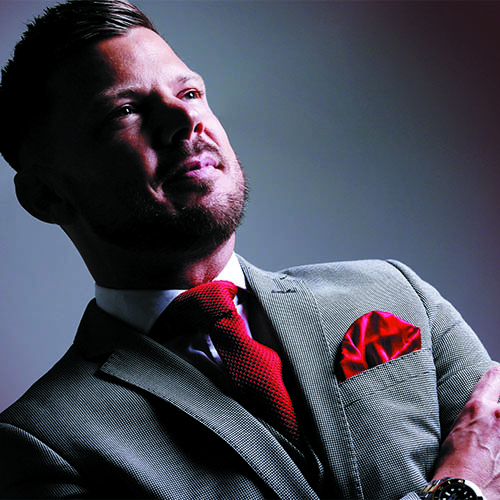 'Hybrid design will be huge'
Matt Phillips, head of UK operations at Rotpunkt, has some solid tips for products that he predicts are going to make it big in the coming year
Q: Where do you think the industry will go over the next 12 to 24 months?
A: As we continue to adapt and change our relationship with the home, I believe the kitchen will remain a key focus for the modern homeowner and hybrid kitchen design is going to be huge in 2021/22 – being able to support contemporary lifestyles, which has become increasingly home-centred. Our present way of life has led to a new frontier for contemporary kitchens with growing demand for sustainable furniture solutions, which are high-specification and designed to facilitate a range of disciplines like cooking, dining, entertaining, home office and day-to-day living.
Q: What do you think will be the main challenges going forward?
A: I would like to see more collaboration between manufacturers so that we can offer property developers and homeowners alike integrated solutions, and ensure that sustainable products can be available at all prices. There is also scope to educate consumers about the benefits of choosing sustainable furniture and to ensure that it is clearly labelled so consumers and installers can see its provenance. We have anticipated this by creating our own KitchenID sticker.
Q: What will be the main areas for growth product-wise?
A: If 2020 has shown us anything, blended living has become second nature in the home and in 2021 trends will continue to embrace the kitchen and living area as one space. We are holding prices in 2021 to support retailers and show our commitment to the Rotpunkt family in the UK.
Industry forecasts indicate that versatile pieces of furniture that bring comfort and create a more flexible home environment will top the charts, like glass storage units with integrated smart lighting, wall and ceiling storage systems through to all-inclusive islands with space to cook, dine and do business.
Look out for geometric, block-style furniture that, if well-planned, will make a feature of horizontal and vertical lines and be used to visually expand the height and/or width of kitchen spaces. Linear profiles will play an important role, and this will influence furniture with special elements like notched cabinets, flush-fitting plinths, custom panelling and statement gable ends.
Canopy-style storage solutions are set to be the go-to architectural statement, helping homeowners optimise their kitchen space by making use of the floors, walls and ceiling. Hero products will include innovative hanging storage suspended from the ceiling, which will add architectural detail, as well as extra shelving space and new planning options for the central island unit and built-in extractor systems.
The use of colour is restrained and purposeful, with colour and material being used to create a contrast between two opposing finishes, like a planked raw timber set against coal black furniture.
The KBB industry is one of the most vibrant and innovative in the world with many inventive responses to climate change and the pandemic. Surfaces that promote new levels of hygiene and sustainability are going to influence the future of post-Covid kitchen design, and I believe special treatments and new laminate finishes that ensure a high resistance against scratches and chemicals, along with anti-fingerprint properties will help minimise the spread of unwanted germs on kitchen surfaces.
Q: How would you rate your confidence in your business over the year ahead out of 10?
A: Our research shows that eco-credentials continue to be a growing concern for buyers. These concerns have been part of our business philosophy for decades, so we are uniquely placed to serve today's ethical consumers, so I have to give us a solid 10.
Our second-generation materials that are recycled or imitation from concept are providing a great alternative for achieving the latest kitchen designs without harming the environment. Laminate solutions are perfect for this, with metal and timber effects becoming the most versatile options when going green.
'Q2: we'll all be in a stronger position to increase sales'
Richard Turner, Pronorm national sales manager for UK and Ireland, advises retailers to stay positive and is optimistic for the year ahead
Q: What do you think will be the main challenges going forward?
A: The first quarter of the year will bring the most challenges as all businesses find their feet and the 'new norm' and procedures are established for importing goods into the UK post-Brexit. Covid will be an ongoing factor and tier restrictions may prove challenging for some businesses. However, the vaccine brings confidence for business and consumers to pick up normal life, and from the second quarter onwards, everyone will be in a stronger position to increase sales and make up for lost time in 2020.
Q: What is your advice for retailers to make sure they thrive in the coming year?
A: Stay positive and continue to work with suppliers to get through the Brexit transition period as smoothly as possible. Wherever you can, build in some slack and manage your customers' expectations to ensure they remain realistic.
Q: How would you rate your confidence in business over the year ahead out of 10 and why?
A: I'd give it an 8 out of 10. At Pronorm, we're optimistic for the year ahead. We had a very strong last quarter for 2020 and we have a good forward order book for Q1 of 2021. With our new product range, combined with the growing consumer demand for life to 'get back to normal' as much as possible, I think we're in a positive position.
Q: How will Brexit affect the year ahead?
A: Pronorm is ready and, like many of our retailers, we're keen to get on with business. We export to many countries throughout the world, so it's really no different from what we do elsewhere. Brexit may initially cause some slight delays, but we've stocked up and are in a good position to maintain continuity of supply to the UK.