Ahead of World Environment Day [June 5] Vanessa Butani, VP group sustainability at Electrolux, explains the vital role KBB retailers play in educating consumers in how to live more sustainably
Q: Electrolux recently hosted a future sustainable kitchen virtual event recently. How/why did that event come about?
A: Electrolux has a heritage of sustainability. For the past 100 years, we've been committed to shaping living for the better. We are a leader in sustainability and, as a global appliance manufacturer, we see that we have a big responsibility to help make change.
Part of that is obviously the sustainable targets we set and everything we are doing to achieve those targets both in the way we produce the products and how we make them more energy and water efficient. And of course, there is the part that we call about better living which is about trying to help people make more sustainable choices. So, this event was a really important way of bringing different people in the industry together to talk about sustainability, particularly when it comes to the kitchen and cooking etc and what we can all do to make a difference.
One of the key things that came out of that event actually was the importance of different partners, like us, working together to help consumers make the changes that enable them to live more sustainable lives. That's why we host these types of events, to help move the conversation forward and create valuable connections with companies in order to try and make change.
Q: What do you think the future sustainable kitchen will look like?
A: For me the most important thing is that it addresses how people will be using kitchens in the future. We've tried to map that out looking at all the research we have and the trends we see coming and a big part of how the kitchen of tomorrow will work is this idea that we don't waste as much food.
Looking at kitchens today – they really haven't changed that much in the past 50 or 60 years. Sure, we have new materials, interesting designs and new technology but, fundamentally, they still look and work very similarly so, there's a lot that can be done and it's really about enabling this shift that needs to happen.
There were some really interesting discussions that came up during the Sustainable Kitchen event, for instance, if, in the future, we eat more plant-based alternatives then we won't need to use our ovens as much so maybe we won't need such large cavities in future. With the idea of eating more fresh food as well, I think there is a need to explore how we store food so that we can see things more easily and also so that we can keep things fresher for longer. Then obviously on top of that there is the idea of using technology to make food that is both better for us and for the environment.
Q: What can the industry do collectively to help build towards a more sustainable future?
A: I think the industry just needs to recognise that we are all part of a larger eco-system. It's not just about what Electrolux is doing or what other brands are doing – we've got to work together. We've got to remove the boundaries and think collectively about what the consumer needs which, ultimately, is help so that they can make the right choices so that we can help to change things for the sake of the planet.

Q: What can independent KBB retailers do to help drive consumers make more sustainable choices?
A: Retailers are a key part of the change and I would just encourage them to start talking to their customers about sustainability. Ask them how they're changing their diets. Talk about the changes we're seeing coming through now and how that will affect products in future.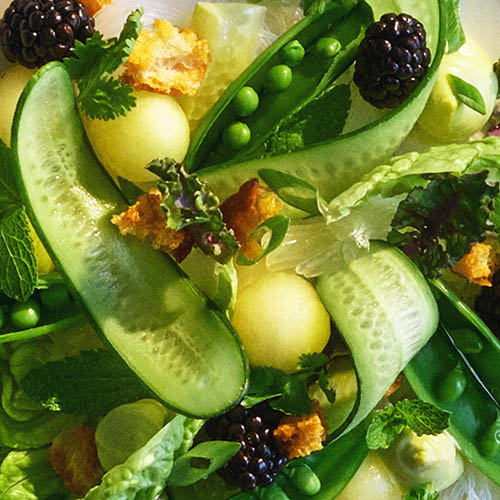 The main thing is to start somewhere because everybody can do something. We can't all change the world but that's what I like about this topic – every little bit counts. Everything – big or small – will make an impact. Likewise, as well as having these conversations with consumers, retailers should also be having those conversations with themselves with regard to their business – what can we do to help? Think about your own role in this.
Then there's obviously talking to consumers about how the appliances they choose can help them be more sustainable. Retailers should empower themselves with the knowledge about the sustainable features of the appliances they sell and actually discuss them with their customers in order to help them make the right decisions.
Q: Consumer attitudes to sustainability have always been mixed in terms of the KBB world, with most retailers claiming that consumers are only interested in the experience of a product and not about saving energy or water. But have you seen a change in those attitudes since we've been forced to stay home because of the pandemic?
A: With the pandemic we've seen that sustainability has grown in importance and people have also realised how tightly connected we are across the globe. We see more people raising sustainability as an important topic – in fact, research shows that three out of four people now say that is important to them and that they really want to be more sustainable and think more sustainably. And here's another opportunity for our industry – to help them to make the right choices. For example, we – the industry – need to help consumers understand that running a longer cycle on their dishwasher is actually better for the environment than a shorter cycle.
The time to close the green gap is now. Two years ago, an Electrolux study showed that consumers are eager to live more sustainability but that they are just not sure how to do it. And that is where we, the entire industry can help.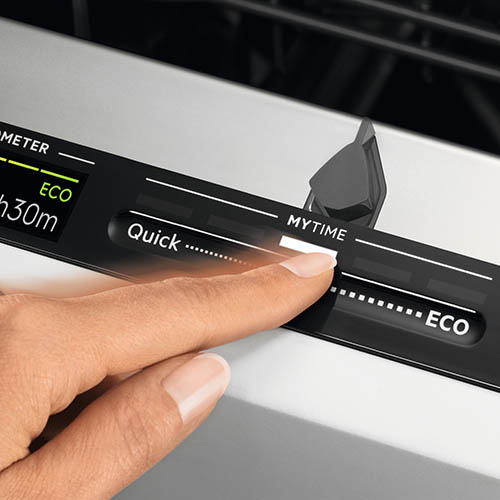 The challenge – and opportunity – is educating consumers so they change their perceptions of what living more sustainably actually means and showing them the tools that exist to help make it easy for them to do it. I see retailers playing a huge role in this as they are the frontline ambassadors of our industry and they can really help consumers understand what tweaks they can make to their everyday lives and how to use household appliances in the right way, to help reduce the impact they have on the planet.