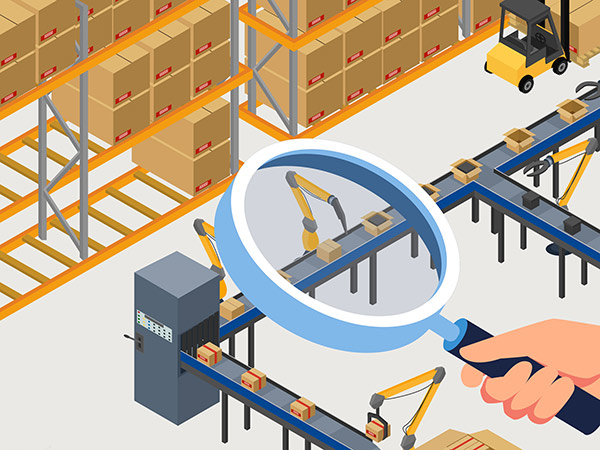 How to choose the right supplier
Retail consultant Toby Griffin analyses the factors that retailers need to consider when choosing the right suppliers for their businesses, from lead times to buying terms and customer service, with additional insights and opinions from retailers and suppliers across the industry
Do you know the difference between a customer and a client? Well despite seeming interchangeable, the answer is clear – a customer purchases a thing from you, whereas you sell a client a service.
Now I know that the higher end of the KBB sector has a penchant for using the word client – as a nod to the greater design emphasis to their offering, but KBB retailers are all looking to make a sale of goods at the end of the day, and so the companies that supply your businesses are vital.
Without anything to sell, a retail business can't exist. Without being able to sell products at a net profit, a retail business can't continue to exist in the long run. Without having products with the style, functions and price points your customers want, we'd be struggling. So how do we choose our suppliers? How they perform is absolutely paramount to maintain and thrive in a competitive landscape.
From my discussions with industry associates added to my own experience, here is a list of factors that most retailers look for in a supplier:
Buying terms and competition;
Stockholding and lead times;
Product range;
Product quality;
Brand awareness, image and ethics;
Credit limits and terms;
Display terms;
Customer service / technical support.
So let's look at one of the big ones first – buying terms and competition, which is definitely the most contentious and legally-regulated aspect of the retailer/supplier relationship. The discount that a retailer can negotiate with a supplier generally represents the achievable gross profit, and therefore the greatest variable on the net profit of the business overall.
With the bathroom industry seemingly dominated by RRPs –although kitchen brands are often more coy on this matter, the public is given an expectation as to starting prices, and a sizeable discount from this is very important.
Directly linked to pricing is competition, as – when different retailers are competing for the same customers – there is a temptation to win orders by discounting, which is an overall win for consumers as their purchase is cheaper, and a loss for retailers as profitability is eroded in favour of turnover.
Governed by the Competition Act 1998 and Enterprise Act 2002, it is illegal for suppliers to work with retailers to "distort, restrict or prevent competition" so they are in a difficult position. Nevertheless, it's a retailer's prerogative to work with suppliers that offer them the best way of maintaining margin, and traditionally this has been the biggest single factor in choosing suppliers. But although we are entering the post-pandemic phase, we are still not in 'normal times', and the traditional emphasis on prices has, for now, been usurped by the next consideration.
Lead times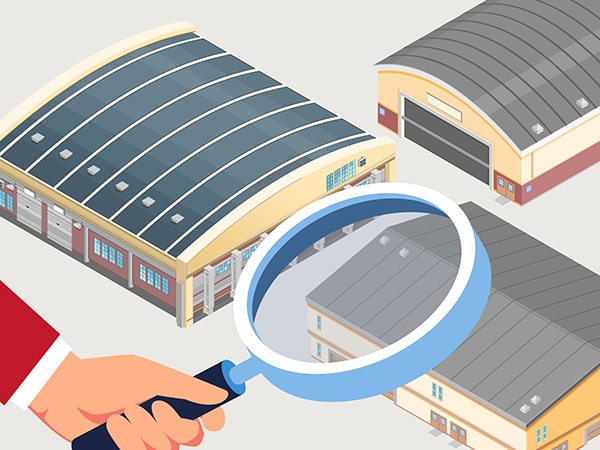 Front and centre in the supplier/retailer relationship at the moment stands one of the industry's biggest challenges: stockholding and lead times. Let's be honest, the unprecedented boom for the industry created by the Covid lockdowns, have been countered by unprecedented disruption to the supply of a huge number of products – the classic double-edged sword.
Dave Rowland, MD of the Long Eaton Appliance Company in Nottingham, says: "I can't get a combi-microwave for love nor money right now." And this type of product shortage can hold up whole projects, resulting in customer complaints and delayed balance payments.
Interestingly, Rowland also makes the point that "increasing technicality of many appliances now means that manufacturers are competing for scarce resources and parts, which are key to functions that are often not even important for consumers". Although supply disruption is seemingly starting to ease in many cases, actually getting hold of the products has never been a bigger issue in the minds of retailers.
The remaining considerations are pretty self-explanatory, but are never-theless important, depending on the retailers' circumstances.
Knowing your business, your target market, and customer expectations, as retailers you are curating the choices for your customers, with a heavy emphasis on price point, and so the product range and quality available from a supplier is vital.
We have long-lasting relationships with our suppliers – we've worked with many of them for decades.
Kelly Abel, director, Laings, Inverurie
Jamie Chater, director and installer at Modrofit in Kent, cites a number of quality issues, including "faulty products, missing parts, products damaged on delivery, accessories with products for installation that are of such poor quality you're better off throwing them away, and instructions so poor they may as well be non-existent".
So not only must products look good, and perform well, they should be installer-friendly and of, at least, a reasonable quality.
Hot on the heels of, but intrinsically linked, is brand awareness, image and ethics. This links into the retailer's own brand and principles, and can make a sale easier or harder, depending on the strength and focus of the brand's own marketing. Increasingly, some retailers are looking at the ethical and sustainable credentials of their suppliers, as this helps with marketing and future-proofing their own offering. Kelly Abel, director Laings in Inverurie, agrees with this, saying: "As a long-established company, the future is as important as our history. We want to be around for another 160 years, so we are looking for suppliers who will bring the industry into the future in a sustainable way."
Cash flow
Depending on your own situation, credit limits and terms can be vital, particularly if cash flow is tight. Current lead time issues are having a knock-on effect here, with the limits set by some suppliers being vacuumed up, then far exceeded by orders that won't be delivered for many months, leaving good retailers finding themselves effectively paying pro-forma.
Display terms are also a big factor when it comes to changing or extending a showroom, with heavy discounts – and even sometimes free display products – offered as suppliers look to tie in retailers to their brand.
Despite focusing on product suppliers so far, it is important also to highlight those that offer essential services to retailers.
Front and centre are the CAD suppliers and, in particular, their product catalogues. We all know that creating bespoke catalogues costs money, and suppliers' interaction and collaboration with brands can result in accurate renders for clients, and hugely increase their professional image, resulting in higher
sales conversions.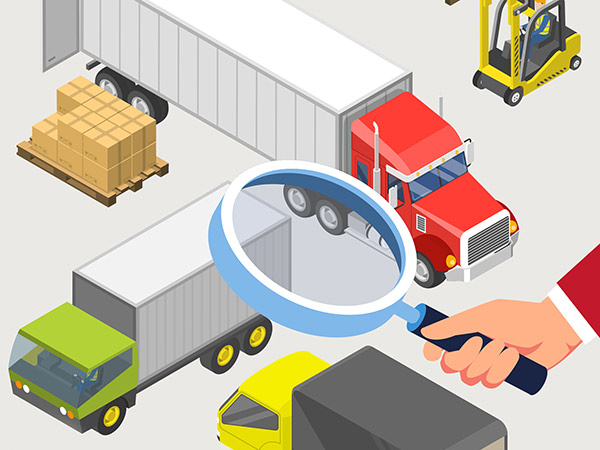 When it comes to what retailers want from a CAD supplier, Tobias Waltham, head of supplier partnerships at ArtiCAD, says: "They look for three key factors: reputation (history, stability, reliability, industry expertise); quality and innovation (latest tech options, ease of use, speed, render quality, VR, quoting/ordering options, project and business management tools and relevant supplier catalogues), and value (affordability that suits their business status and model)". There are also a number of other service suppliers too, including fabricators, buying groups, and business support services that can make a
huge difference to the delivery of projects and profitable running of the retailers' enterprise.
In order to get some stats on the priority given by retailers to these requirements, I recently posted a LinkedIn poll with four options for voters to choose from. I picked preferable buying terms, stockholding, brand awareness, customer service/technical support. The results were pretty surprising. With half of the votes, customer service/technical support was the clear winner. Next came preferable buying terms, with a quarter of the votes, closely followed by stockholding. Brand awareness came a distant last.
Support
This result came as a real shock and really said something about the mind-set of the KBB retailer right now. Knowing that stock levels have been troublesome to a greater or lesser extent across the industry – most notably in appliances, it seems that retailers have understood and accepted this to some extent, and so have looked for support and information about lead times and products as vital to planning and delivering projects.
As presumably 'normal times' begin to return though, Jason Key, business development manager at Kaelo, points out that a good supplier should offer all four in balance, and this provides the best outcome.
Bill Miller, MD of the Kitchen Bathroom Buying Group (KBBG) says: "If a retailer is not receiving the type of support that gives them confidence that whatever happens the supplier will support them, then my advice is to maybe look elsewhere. Chances are that there is another supplier able to offer a similar product at a similar price, but who is willing to engage with the retailer in the right way and build a strong and robust business relationship."
What does a supplier want from a retail partner?
It's all very well judging suppliers on their merits, but it's a two-way street, and suppliers have opinions too. I asked two well-respected company bosses for their thoughts on what they believe makes for a good retail partner.
Dawn Short , MD, Callerton Kitchens: "I regard the relationship with our customers as being one of mutual respect and trust. As we supply into design-led kitchen specialists, we look for a great fit, and a company that has a good standing in the industry." 
Sofia Charambolous, MD,  Origins Living: "We love to partner with like-minded businesses who share the same vision and values as us, working together to meet shared objectives. I've cut ties with retailers when it became "want, want, want" and not enough "give, give, give"."
So, let's look at the factors that go into the decision-making process of choosing a new supplier and whether you are better off keeping your current supplier or parting company.
Neil Gokcen, co-owner of Birkdale Kitchens in Southport, says that his business has recently looked to broaden its supplier base and is looking to "spread our bets, in the face of intermittent supply and rising prices, despite wanting to stay loyal to the brands that have been integral to our success".
Having worked for KBB businesses with as few as 12 suppliers, and as many as 88, I know the strengths and weaknesses of having both a narrower and a broader range of suppliers. These include the benefits of a broad offering for your customers, with the opposite problem of struggling to keep up-to-date with the full product range and technical details.
So, what motivates the move to take on a new brand? Steve Root, co-owner of Roots Kitchens Bedrooms and Bathrooms in Faversham, Kent, says: "We choose suppliers based on one of two factors. Either we have identified something sub-optimal with our current offering and are looking for solutions that improve on that, or a new product is pitched to us that doesn't overlap with our current products and suppliers."
How then, with so many names and brands out there, does one go about choosing a new supplier? Root, for example, has a method that starts with an initial research phase, then a development phase including a factory visit, then a commitment phase with displays ordered and the roll-out to staff and fitters.
Despite the temptation to look for new/replacement suppliers, loyalty is often a good choice in the long run, bringing continuity benefits such as familiarity with products, systems and hierarchy, often resulting in the smoother delivery of projects
for clients.
"We have long-lasting relationships with our suppliers," adds Abel of Laings. "We have worked with many of them for decades. Knowing they will work with you and collaborate to find a way to make things work is important."
In summary then, there are a whole host of factors that KBB retailers need to consider when choosing suppliers, but really it's up to the individual business to work out what is best for them, their customers and their particular circumstances.
Changing or adding suppliers can really allow the retailer to stay nimble and respond to changing situations, but it's worth remembering that 'the grass is always greener on the other side', so this decision is not to be taken lightly.