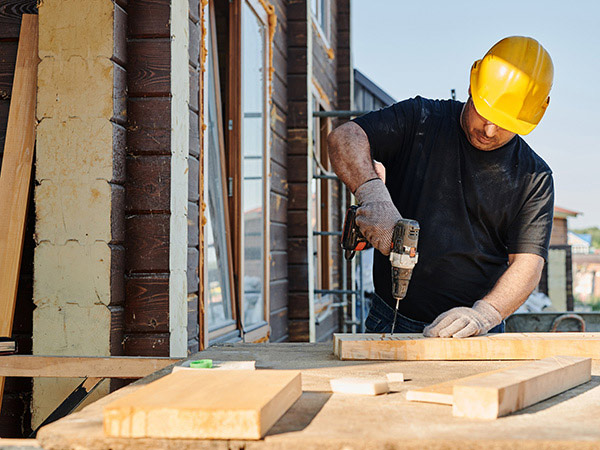 The house building market is set to come back strongly in 2023 after a year when activity has been cooling down and is expected to cool further.
Despite the min-boom that followed the Covid lockdowns of 2020, 2021 saw a cooling off in house building thanks to the withdrawal of the temporary stamp duty reduction and homebuyers' confidence being impacted by weakening household incomes, higher taxes and interest rates.
According to the latest construction forecast for 2022-24 from analyst Glenigan, that cooling off in house building looks set to accelerate during 2022 thanks to inflation and further increases in interest rates. All of which, the report say, will see activity in the house-building sector fall by 5% this year.
Private housing starts in 2021 were worth £27.7bn in 2021 and are predicted to drop 5% to £26.2bn in 2022.
The report predicts, however, that this will pick up again by 14% in 2023, hitting £29.8bn, rising again by 1% to £30.2bn in 2024.
The construction market as a whole is expected to rise by 7% in 2023 and again by 2% in 2024.
The report said of the private housing sector: "High inflation, weakening household incomes and rising interest rates are expected to dissipate the recent surge in housing market activity. We anticipate project starts to fall 5% in 2022 however, when conditions become more favourable for house builders, the sector is poised to take advantage. Private housing detailed planning approvals increased 14% in 2021 and contract awards have consistently strengthened since mid-2020. We therefore expect a renewed recovery in the housing market towards the second half of the forecast period, helping project starts to bounce back 14% in 2023 and further strengthening in 2024."
Meanwhile, the latest Halifax House Price Index shows that house prices defied any expectations of a slowdown and increased by 1.8% in June, which was the twelfth consecutive monthly rise and the biggest monthly rise since 2007.
Halifax managing director Russell Gallery said: "The UK housing market defied any expectations of a slowdown, with average property prices up 1.8% in June – the biggest monthly rise since early 2007. This means house prices have now risen every month over the last year, and are up by 6.8% or £18,849 in cash terms so far in 2022, pushing the typical UK house price to another record high of £294,845."
He added: "Property prices so far appear to have been largely insulated from the cost-of-living squeeze. This is partly because, right now, the rise in the cost of living is being felt most by people on lower incomes, who are typically less active in buying and selling houses. In contrast, higher earners are likely to be able to use extra funds saved during the pandemic, with latest industry data showing that mortgage lending has increased by the highest amount since last September."