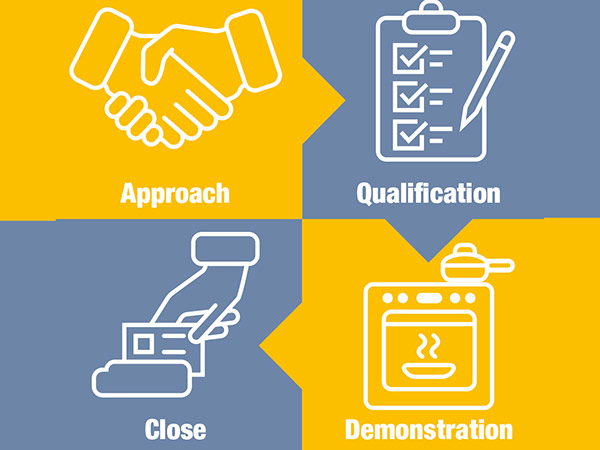 The art of selling
Consultant Paul Da Silva has some top tips on how to engage the customer, find out their needs and wants, demonstrate the products that match them and finally close the sale
When I first started out in sales, the process of selling I was taught was really quite simple.
How do you approach the customer, then how do you qualify them to make sure their wants and needs fit their budget. Then how do you demonstrate the product and its features and benefits? And finally how do you close the deal?
It was a veary straightforward way of thinking to somebody new to sales like myself.
I have spent some time speaking to former colleagues and other business owners about the sales process and whether it should be kept simple, or whether it now needs more layers to involve more of a 'customer journey'.
Follow-up was one thing many people thought was missing from these steps. It's all very well following the above method, but we need to be prepared to follow up with the customer if they don't buy on the day.
Also, how has Covid affected the sales process and will technology now take over what was a traditionally personal transaction?
Everyone has their own sales process that they follow, either loosely or rigidly. But it's important to have a plan in your head of how you are going to deal with each and every customer.
The process will change and evolve constantly, but having a basic foundation is vital.
Approach
Luke Wedgbury, MD of Coalville Kitchens, says: "It's always best to open with a statement that instantly adds value or intrigue like, 'Hi guys, welcome to the best kitchen company in the world'." This is a classic cheeky ice-breaker that is likely to evoke a conversation. It also gives you the opportunity to explain why. The general idea is to add value and excitement in the first 20 seconds. Explain why you're different from the others and how you can help solve the customer's problems.
I'm currently in the process of shopping for a new kitchen and I'm spending a lot of time visiting different retailers to get an idea of what I want. Apparently, my 25 years of kitchen design experience aren't enough!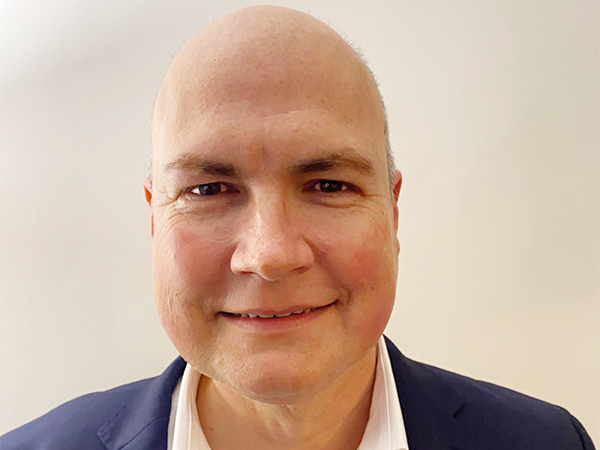 I have been amazed at the amount of "can I help you?" approaches. As Wedgbury says, a better approach is where somebody comes over and gets my interest from the off.
Qualification
Qualifying the customer has probably become easier and more difficult in equal measure in recent times.
Easier, because the customer now has a lot more resources to research their project before they make their first contact with you. Pinterest, Instagram, LinkedIn, Facebook, Twitter, TikTok are all putting ideas into the customers' minds of what their dream kitchen or bathroom should look like.
Harder, because what the customer doesn't see, is that, generally, what they're looking at in the images is designed to fit a space twice the size of theirs.
And worse, when they have seen an image that features a kitchen design that isn't actually possible to fit, or breaks all the safety laws.
Qualifying has always been a negotiation between the customers' wants and needs. You're just acting as the mediator.
Demonstration
I wanted to look at the differences between the old-fashioned face-to-face demonstration and how technology has made a difference in this area.
Quooker, for instance, is offering live, online product demonstrations which is a fantastic tool for independent retailers. They can book the live demo to take place in their showroom during a client appointment or even book it for the customer to do from their own home.
When I spoke with Stephen Johnson, MD at Quooker UK, about this, I was amazed. Their diary is currently full of online appointments, where consumers are receiving a demonstration via video link.
And to prove this, during our conversation Johnson then switched his phone to Facetime and let
me watch a member of his team talking to a
consumer online. Apparently the service is proving so popular they are having to look at extra resources to cope with demand.
Closing
The close doesn't begin at the end of the process, it begins at the start. People close deals in many different ways. Some people will even tell you they don't close, they just ask for the money.
The close is the tidy little bow that ties the whole process together.
One of the best pieces of advice I ever received as a young salesperson was, 'talk to the customer as if they have already purchased the kitchen from you, and you are just sorting out the details'. That worked very well for me throughout my career.
From the moment the customer walked into the showroom to browse, my language remained the same. "When you place your order", "when we deliver", "when we install", WHEN, WHEN, WHEN.
Mentally, it actually gave me more confidence too. It replaced "if you decide to go with us", "if you use us to install", IF, IF, IF.
The language was a lot more positive and so it made me more positive.