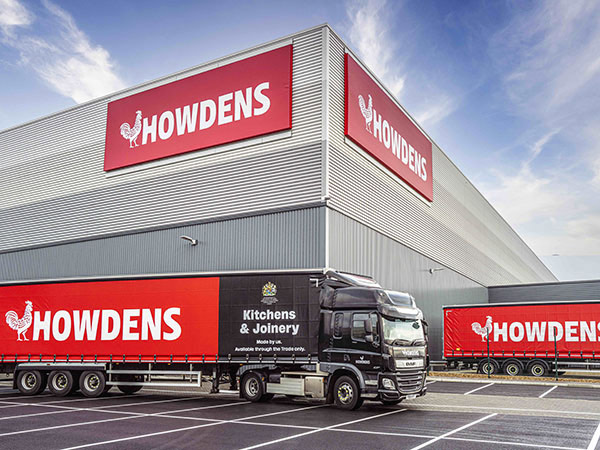 Trade kitchen giant Howdens has reported further sales growth since its record-busting first half results this summer.
In the first half of 2022, total sales hit £913 million, up 16.3% over 2021 and 40% on 2019. Its trading statement for the period from June to October shows that upward trajectory is continuing with UK sales up 6.6% over the same period in 2021 and up 44.7% compared with 2019.
The figures for the year to date are up 10.4% over 2021 and 41.6% up on 2019.
International sales, however, did even better, with sales in the June to October period up 24.5% and virtually doubling (+95.4%) over 2019. Howdens operates depots in France and Belgium.
Commenting on the update, chief executive Andrew Livingston said: "Howdens achieved a record performance in our important peak trading period. We continued to gain market share supporting our customers with a strong product line-up, high stock availability and outstanding service. Trade customers have remained busy into the autumn with a good pipeline of work, as consumers continue to invest in and improve their homes. Our kitchen and joinery markets are large and attractive, and we are prioritising investment for future growth through our successful strategic initiatives."
The update statement said that despite the current economic uncertainty, the group is expecting profits before tax to be marginally ahead of the average published analyst consensus for 2022, which ranges from £373m to £410m.
In the period concerned, Howdens opened 17 new depots in the UK, 13 in France and has refurbished 64 of its older stores. It also introduced 23 new kitchen ranges for 2022 ahead of its peak trading period.
The company said that it was continuing to invest in its manufacturing and supply chain and signed a new agreement in September for a £150m five-year revolving credit facility.
In 2021, Howdens reported a total revenue of £2.1 billion and pre-tax profits of £390m. Full-year results will be announced on February 23, 2023.