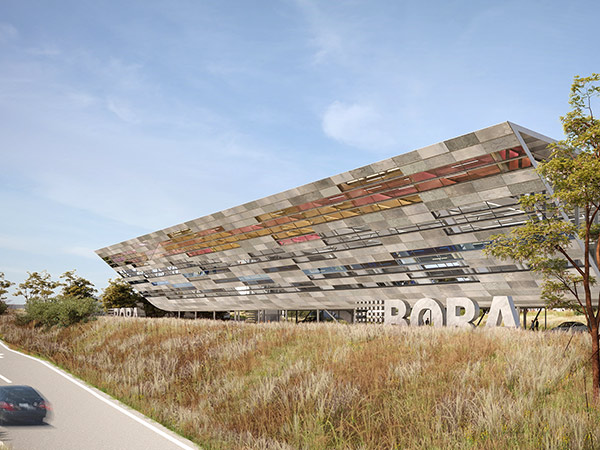 German premium kitchen appliance manufacturer Bora is to open a new site in Herford, Westphalia, in the heart of the country's kitchen furniture manufacturing industry.
The stylish new 2,000sq m building is situated on a 10,000sq m site on Ahmser Straße and the new complex is intended to provide a brand and product experience and showcase the 'Bora principle'.
With its location at the heart of Germany's kitchen industry, and easily accessible to all visitors to the Kuchenmeile fair, the new site is said to represent the next logical step in the company's growth.
Commenting on the new site, Bora founder and chief executive Willi Bruckbauer said: "We want to be close to our retail partners and enable as many prospective end customers as possible to enjoy the Bora Experience in person. We are therefore fully behind the investment in Herford as a new site."
The new 2,000sq m building will provide a permanent showroom for Bora and other partners from the furnishings sector. And the exhibition space will be laid out over two floors.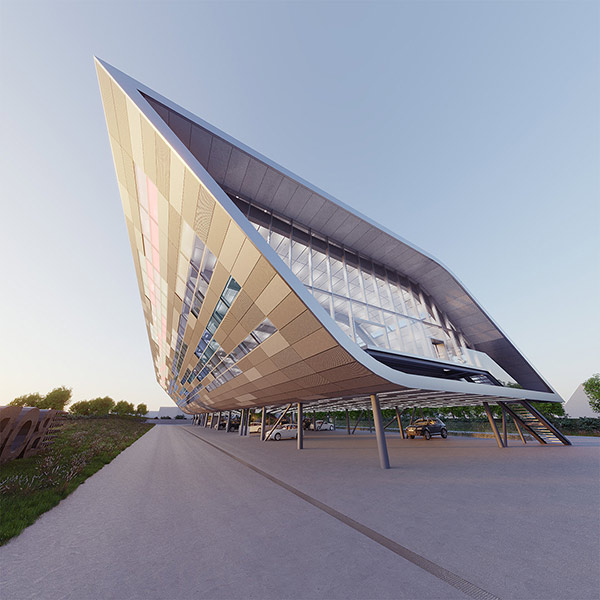 With its huge windows, open-plan design and carefully selected interior materials, the facility is said to offer an ideal setting for high-end culinary experiences and exhibition space will be leased out to various trades in the fields of construction, home living.
The unconventional building, shaped like a soaring wing constructed with a combination of galvanised, perforated sheet metal and coloured glass, was designed in collaboration with architectural firm Lorenzateliers in Austria.
The ground-breaking ceremony took place in March last year and the new building is expected to be completed on schedule in September, despite challenges encountered with regard to the availability of building materials.
The building, which will be clearly visible from afar, is said to be in. keeping with Bora's corporate vision of 'The End of Normal'.
Large areas of the 10,000sq m plot will be created as green areas and Bruckbauer is committed to minimising the building's ecological footprint and is being constructed by companies and trades from the Herford and eastern Westphalia areas. The site will require little energy thanks to the provision of numerous photovoltaic modules on its roof. Excess energy will be stored in a water tank system and heat-recovery technology will enable low-temperature heating of the entire building.
Bora has two other sites in Germany at Raubling and Niedendorf as well as one in Sydney, and a flagship store in Munich. It employs 550 people and sell sits products in 60 countries worldwide.