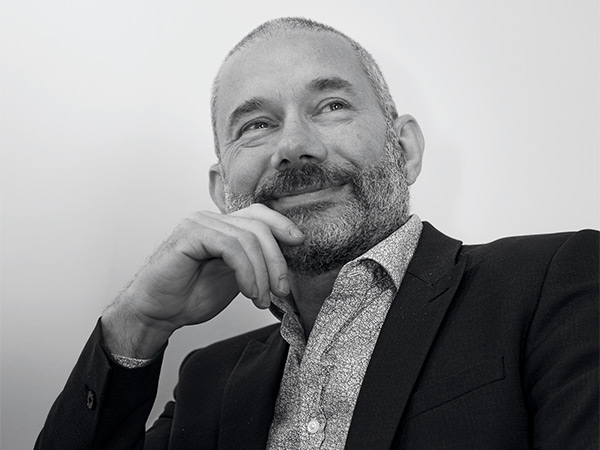 The MD of Virtual Worlds, Nathan Maclean, has announced his retirement following the integration of his team into Cyncly's Kitchen, Bathroom & Furniture, retail (KBFr) business unit.
Software and content solutions provider Cyncly was created in September 2022 following the merger of Compusoft, 2020 and their affiliate companies, in 2021.
In a statement announcing his retirement, MacLean said that he made his decision "knowing that a strong leadership and optimised structure will translate into additional support and continued success for his whole team."
Cyncly said that under Maclean's leadership and guidance, "Virtual Worlds has become a highly visible and well-respected brand, known for benefiting manufacturers, retailers and consumers through its pioneering innovation."
Reflecting on his time in the KBB industry Maclean (pictured) said: "I'm proud to have contributed to the KBB industry, attracting a team of professional and dedicated people who share my enthusiasm. Together, we've been instrumental in how the industry creates customer design concepts. It's been an absolute honour to see first-hand how our disruptive 4D technology has swept away the old KBB systems of habit to transform how kitchens and bathrooms are now purchased.
"My 13 years with Virtual Worlds have been dedicated to working hand in hand with our customers, so we could go above and beyond. I'm convinced that the alignment of Virtual Worlds and Cyncly's functional priorities provide the opportunity to pursue bigger and bolder ambitions, and to support brighter future perspectives, both for our people and our business."
The news of Maclean's retirement follows Cyncly's recent announcement that it had expanded its executive team with the addition of a new chief operating officer, James Hamilton and chief revenue officer, Matthew Blosl.
"As Cyncly continues progressing on its journey to 'Growing as One' as a foundation of its growth strategy, the gradual and successful integrations of Cyncly's acquired brands into its functional structure constitute crucial milestones in this journey," said Gordon Bartels, general manager, KBF Retail Cyncly.
"Virtual Worlds is a key player in the UK bathroom market and commands a strong competitive advantage that we want to preserve and enhance, leveraging its cutting-edge technology. Providing a meaningful and exciting work environment to Virtual World's employees where they can develop and excel is a priority for the Cyncly group. With this next phase of our integration, we will work to combine the great people and assets of the Virtual Worlds franchise with Cyncly's proven functional capabilities and broader market presence."