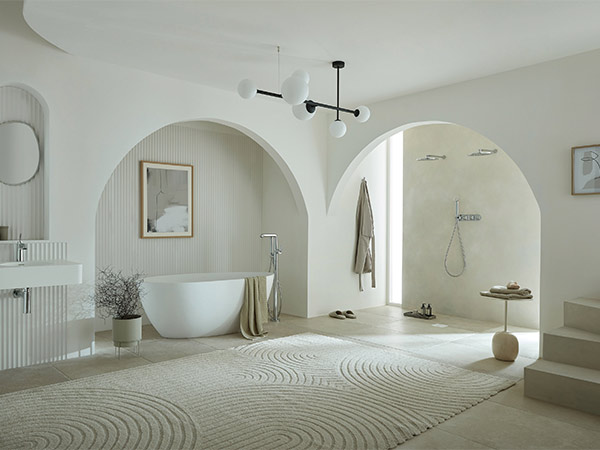 As part of its ongoing digital transformation strategy, bathroom brand Vado has launched a new website for retailers, consumers, specifiers and installers.
Vado describes the launch as a key step in its "digital transformation to seamlessly connect the Vado experience online and offline".
The new site is said to be more user-friendly as it allows the user to tailor their digital experience based on their job or role. Other features of the revamped website include enhanced stockists' pages, direct lead generation, the ability to compare individual products, and functionality to create a bespoke wishlist.
Aside from showcasing the brand's product portfolio, Vado's website also offers trend articles, blogs and guides aimed at consumers looking for design inspiration.
Vado's product and marketing director, Angela Neve, commented: "The launch of our new website is a pivotal point for Vado in our digital transformation journey. We are striving to provide a consistent and seamless experience for everyone who interacts with the Vado brand, whether that be on social media, our website, picking up a brochure or on the phone to one of our sales representatives – every touchpoint delivers the same great Vado experience.
"Our new website will enable us to deliver a connected journey for our end consumers, allowing them to easily browse our product portfolio, keep up with the latest bathroom trends and find a Vado stockist."