Retailers shouldn't shy away from offering finance options to customers, as it is still 'business as usual' for lenders, a consumer credit expert has revealed.
Peter Nicholson, a partner at Consumer Credit Solutions LLP, argued that while many may be worried about possible changes to consumer credit laws following the Brexit vote, the Consumer Credit Act is UK law. Although its legislation originated from the EU, it would require Parliament to overturn the rules.
"It basically means that legislative changes are very unlikely in the short to medium term, and retailers will continue to be bound by the rules around offering credit," said Nicholson.
For those looking to offer finance options, Nicholson advised that retailers choose a lending partner with a clear track record of longevity, stability and lending experience in the home-improvement sector. He also stated that finding a lender that provides proven support for retailers, even when the market is uncertain, was also important.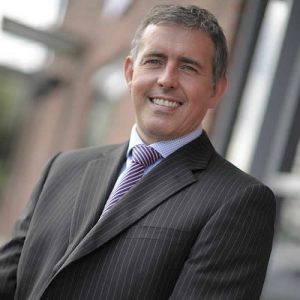 Finance may even help retailers to grow their market share, as research from Hitachi Capital Consumer Finance has found that finance heavily influences the decision to purchase for 83% of customers. While 53% of consumers increase the amount they spend when purchasing on finance.
Nicholson argued that there was an assumption in the KBB sector that finance is only for the 'low end' of the market, but has claimed that some high-end consumers choose to buy on credit because of the protection it gives them under the Consumer Credit Act.
"Very few of our retailers operate on price, and many offer bespoke, handcrafted products. It's a mistake to assume a customer who is reasonably well off is not interested in finance," he explained.
"Finance is also a marketing message that's effective all year round, and can differentiate a business from its competition. In an industry fond of offering double-digit discounts two or three times a year, it's worth noting that subsidies can have considerably less impact on profit margins than sale prices. A well-structured credit strategy that's worked into pricing models can have a considerable contribution to business growth and profit."