There are many ways to set up an affordable marketing strategy for your retail business. Sara Cotter (pictured), marketing manager at Uform, gives KBB dealers her top tips
In today's competitive market, the role of marketing is more imperative than ever.
Retailers need to take an integrated approach to marketing and embrace the digital domain if they're to be noticed in a crowded marketplace. Remember that eight out of 10 shoppers conduct online research before making 'big purchases'.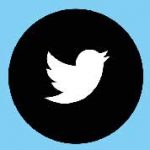 Get social
The beauty of social media is not only its cost-effectiveness, but how it provides you with an insight into how people are interacting with you. At the click of a button, you can gauge how many likes, shares and mentions your brand is getting.
The kitchen industry is intensely visual and these platforms are a perfect way for retailers to showcase their work at zero cost, albeit there is an investment in time.
You don't have to be on every single social media channel to get noticed, so choose the ones most relevant for your target audience and maintain these properly.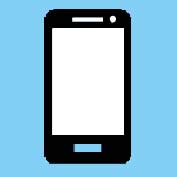 Online shop window
You don't need to spend £20,000 to achieve a professional online presence, but you do need to make the journey as user-friendly as possible for people visiting your site.
Given that just over half of smartphone users have discovered a new company or product when conducting a search on their phone, your website must be compatible with all devices that feature smaller screens. You should also have a clear call to action visible on every page, such as 'call us now' or 'book a design appointment'. You don't want to lose them.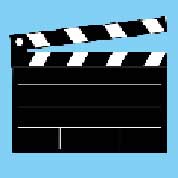 Video
Video is possibly the most effective tool to engage with audiences. You don't have to spend thousands on a professional production company, as the quality of smartphone and tablet technology nowadays means videos can be taken easily on the go.
So, you've got the technology, you just need the angle. In the kitchen industry, it's all about the finished product, giving people the opportunity to see real kitchens as well as those aspirational displays featured in glossy brochures.
If consumers see the quality of your work and what you're capable of from a design perspective, this instils confidence and there's no better way to show this than videos of kitchens in people's homes and testimonials on camera. Featuring people in your video conveys the message much more naturally. The credibility this adds is enormously valuable.
Give your brand a personality online, short interviews with your team members or footage of your showroom will help to give people an insight into what kind of services you offer.
But you must ensure that your message is clear and your video is not too long. Try to keep it to one or two minutes. Finish with a call to action to encourage your visitor to take the next step. Give them a reason to want to contact you – that's your key objective.
The next step is getting your video online and noticed. Given that YouTube is the world's largest search engine and third most visited site after Google and Facebook, this is the perfect platform – and it costs nothing.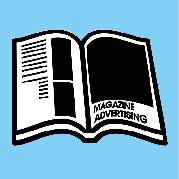 Print advertising
While digital marketing may seem to be taking over, it's important to remember your target market. Not all people are online and with the sheer volume of online activity nowadays, if they are, they can still miss you if they're not constantly engaged.
We may see less of print, but there are still people who like the touch and feel of a glossy magazine. In terms of your business, print advertising is still important for brand visibility.
Make sure you're sharing print ads digitally online to increase your reach. Take a photo of your ad and share it on your social media channels – pose the question 'have you spied us in the March issue?'
Your pièce de résistance
You're in the market of selling kitchens, if you don't have a showroom that shows off your product offering to the highest standards possible, you're in the wrong business. This doesn't just apply to the kitchens on display, it extends to your shop window.
You want your showroom to be a place of inspiration, somewhere people can be blown away with ideas. Product placement is also crucial. Do you have the ranges on display for your target market? You might well choose to have a £50k kitchen showcased with all the bells and whistles, but if your demographic falls within the £8,000 to £20,000 market, this won't convert to a sale.
Also consider wall-mounted TVs showcasing your company vision and mission. A self-service coffee machine in seated areas will also help to heighten the showroom experience.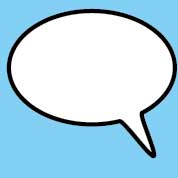 Word of mouth
Nothing is as powerful as a satisfied customer. Word of mouth is the one form that consumers trust above all others and the one that's most likely to drive footfall to your showroom.
The power of social media can help leverage a following. Try to engage with your existing customers online by asking them for permission to post photos and testimonials. A happy customer will tell friends and family, so take it one step further and thank them for this through a 'refer a friend' scheme.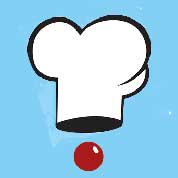 Local PR
Never underestimate the power of local publicity. There are lots of opportunities to generate press coverage for your business. Whether it's a local fund-raising initiative with your staff or a cookery demo or 'bake off' in your showroom, this gives personality and voice to your business and can help generate footfall.
Competitions and prize giveaways are also excellent ways to create some buzz around your brand – who doesn't love an opportunity to win something, and social media makes this easier.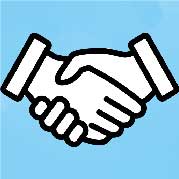 Use your suppliers
Enlist the help of your suppliers. Uform offers retailers a suite of specialist marketing services to assist with promoting the consumer brand Kitchen Stori. From in-house graphic design expertise and 'steps to selling' workshops, help is on hand to ensure retailers are presenting themselves as professionally as possible.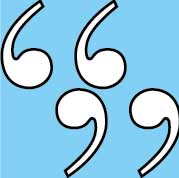 Mission statement
You need to understand clearly what makes you different from your competitors. Ask yourself what your business is all about, who your target market is and what you want to achieve. Explain to people why they should choose to visit your showroom as opposed to the one down the road. Be clear on what's in it for your customers – how are they going to benefit? Once you have this nailed, communicate it at every opportunity.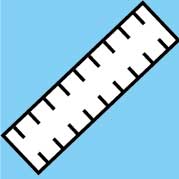 Measurement is key
You need to know how effective your marketing is and what's giving you the best return on investment, otherwise your spend won't be justifiable. What's pivotal is to ensure that whatever you do off-line is reflected online, and vice versa. Digital doesn't have to cost a fortune, a little investment in time can go a long way to more sales and a stronger brand.