Leading figures from the kitchen industry have welcomed a key report urging the Government to ban gas cookers, with ex-KBSA retail chair Tina Riley suggesting that consumers have already started to switch.
Riley, owner of Modern Homes in Leamington Spa, said she hadn't sold a gas cooker for almost 10 years as home improvers recognise the various benefits of induction cooking, particularly in energy saving and safety.
"Gas hobs are now very rare, unless customers are opting for a range cooker, when they are most likely to opt for electric ovens and gas hobs," she added, but said built-in electric ovens and induction hobs are "by far the most popular choices".
Last week, independent climate change advisers urged policy action in a number of different areas to ensure that future UK homes are fit for a low-carbon future and help the country meet legally-binding emissions targets by 2050.
One of the key recommendations was that by 2025 at the latest, new housing stock will not be connected to the gas grid.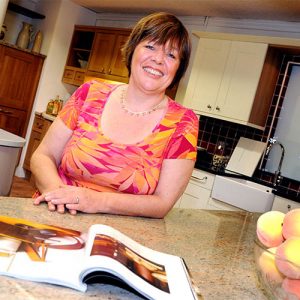 Kenneth Watt, director and one of the founders of consumer champion UK Whitegoods, told kbbreview that the recommendations came as no surprise. He said he had been predicting for some time that new legislation banning gas cooking and heating in the home would be passed in the not-too-distant future
Gas contributes to emissions and climate change and energy use in homes accounts for about 14% of UK greenhouse gas emissions at the current time.
These emissions need to fall by at least 24% by 2030 from 1990 levels, but a new report from the Committee of Climate Change (CCC) said that we are not on track to meet these targets.
In fact, it revealed we are heading in the wrong direction. In 2017, annual temperature-adjusted emissions from buildings rose by around 1% relative to the previous year.
Watt did not believe that appliance manufacturers would be too bothered if – as the advisers at the CCC recommended – new laws are passed preventing new-builds from connecting to the gas grid from 2025.
Watt predicted back in 2016 that gas for domestic cooking would be phased out and that cooker manufacturers would stop investing in stock, new developments in gas-powered products and production facilities.
He said: "Manufacturers will simply make the change to electric-only and much like car manufacturers with moving to electric, for example, will simply adapt."
KBB consultant Toby Griffin told kbbreview that he'd been 'banging the drum' for induction ever since the emergence of the DeDietrich Dti304J more than 15 years ago.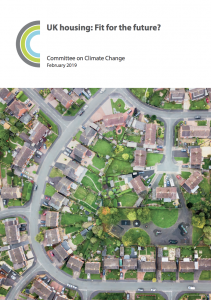 "Aside from niche cooking methods, such as hemispherical woks, cooking styles such as chapatis and charring peppers, and the potential medical issue concerning pace-makers, there seem to be no drawbacks with induction; and their undoubted efficiency and safety features are extraordinary.
"In fact, had it not been for the negative propaganda concerning 'special pans', then induction would already be far more prevalent than it is.
"The manufacturers seem to have been focusing more and more on induction in the past decade, with prices coming down every year, so this report is basically a 'rubber-stamping exercise' for an industry which has known that the days of gas hobs are already numbered."
Caple said it was not too concerned with the proposal, already selling a "high volume" of induction hobs.
Meanwhile, Hans Kablau, chairman of the kitchen working group at the Wireless Power Consortium, said legislation banning gas cooking could help to accelerate the introduction of wireless cooking.
He told kbbreview: "New induction cooktops could have wireless power as a feature. As more of these types of cooktops are installed, an ecosystem will continue to grow, helping to accelerate adoption of the standard.
"The energy transition which is about to take place will inevitably bring changes to our way of life. The use of natural gas is one of them. In many countries, legislation is under preparation to no longer connect houses to the gas grid."
He said eventually wireless induction cooking will offer households the freedom to choose a smart, recipe-guided cooking solution not tied to a particular brand, which will also mean being able to select pots, pans and other appliances that work across brands.
Riley said: "Induction hobs are energy-efficient, stylish, safe and easier to clean. They score on energy efficiency because they are so quick.  An induction hob will typically bring a pan of water to the boil in about two-thirds of the time of a gas hob.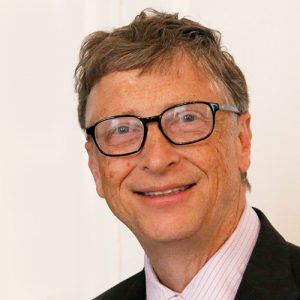 "They also provide much greater control, constant and precise temperatures that keep cooking times to a minimum."
The report, called UK Housing: Fit for the future? also called on the water industry to play a bigger part in supporting households reduce water usage, with reduced water availability identified as a critical side effect from climate change.
"Water companies will need to be more ambitious and take action to go further in managing demand and in improving water efficiency," it said. "They will need to work with households to help improve water efficiency and waste less water."
The report urged households to install low-flow taps, click-lock kitchen taps, dual-flush WCs and low-flow showers.
Outgoing BMA chief executive Yvonne Orgill said these products are easily available and identifiable through the Unified Water Label scheme.