EXCLUSIVE 
Julian Smith will step down from his position as managing director of online retailer Bathroom Takeaway as of March 15.
A statement from the company said that the move will take place so that the new management team can "grow the overall business in a new direction".
Bathroom Takeaway said in its statement that digital director Chris Norton will be working with the new management team to help implement an "exciting growth strategy with a strong emphasis on improving the company's technology and digital footprint".
Norton said: "We'd like to thank Julian and the previous management team for their hard work and efforts over the past four-and-a-half years and wish them all the luck in the future. As a business, we're looking forward to leading the digital transformation of Bathroom Takeaway and focusing on all things digital.
"As a maturing and fast-growing business, we see great potential for us within the fiercely competitive DIY/home improvement niche. We're confident that in moving in this new direction, we will be best placed to capitalise on this potential."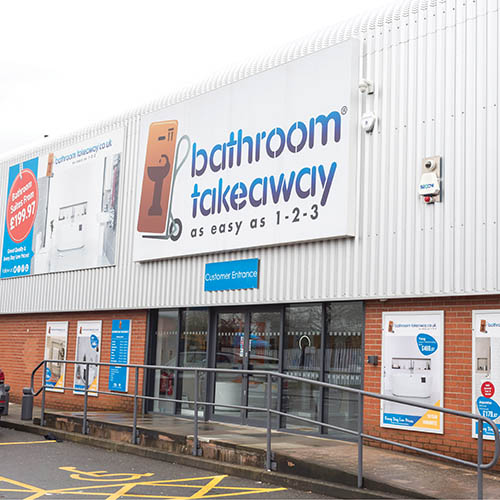 Smith joined Bathroom Takeaway – which has offices in Manchester, Germany, France and China – as MD in August 2014 and during his time there oversaw the launching of two physical stores in Manchester and Birmingham with ambitious plans to bring that tally to 15. In an interview with kbbreview in March last year, Smith revealed that turnover at that time had reached £13 million.
Before joining Bathroom Takeaway he was supply chain director (Far East) for Grafton Group, between 2007 and 2012. Prior to that he was trading director at Plumbworld.
Speaking exclusively to kbbreview, Smith said: "After founding the business nearly five years ago, I decided it was the right time to pass the mantle over.
"Despite having a record October and a record week in February, the online bathroom market is having a tough time, and Bathroom Takeaway has undoubtedly been a thorn in the side for many of the established players. Ultimately the demise of Better Bathrooms clearly demonstrates a market at best in a state of flux, or at worst in turmoil.
"I am disappointed not to have led the business through to the end goal of 15 Takeaway stores, but will enjoy watching it grow from the sidelines of semi-retirement – for now at least."