How can KBB showrooms maximise sales and build growth? In the third of a series of articles, kbbreview asks Paul Wheeler, sales director at buying group MHK UK, for his tips and advice on developing a successful retail strategy
'Don't shelve your business plan!'
Paul Wheeler, sales director at buying group MHK UK, explains how retailers can drive footfall, safeguard margins, retain customers and use new tech to improve competitiveness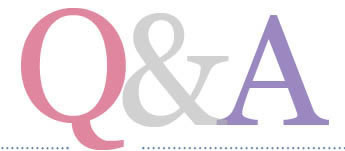 Q: How can retailers clarify the goals and targets for their businesses?
A: Business plans play a vital role. Many businesses start off with good intentions and a sound plan that gets shelved and forgotten amid the busy day-to-day essentials of running a store. Independent, impartial and expert advice can be invaluable in terms of confirming, refining or improving a business plan. But you need to work with someone who understands your business, industry and the problems. We have already helped 50% of members in the UK to consolidate and update their plans with an eye firmly on the bottom line.
Q: What can retailers do to drive more sales?
A: With the evolving shopping patterns of consumers, retailers cannot afford to overlook the internet. An estimated 81% of consumers research online as the primary stage of the kitchen buying process, so retailers need to be aware of the importance their online brand presence has in terms of driving sales. If you don't already have this area addressed, then seeking expert advice is a must. They will help you create a site that will achieve your sales objectives, show you how to drive traffic to it, and also how to make the many social media channels work for your business. This area is a focus for MHK and part of the expert service we offer our members is a full audit of what online activity they should consider to drive more consumers through their door.
Q: What's the best way to cost a kitchen or bathroom quote?
A: All retailers will have their own method of costing a kitchen or bathroom. Sometimes it helps to have independent eyes on that process, to look at areas that can be streamlined or improved in order to ensure your business generates the margin that it needs. In our experience, there are always at least one or two things that can be done to improve the costing process: from something small like ensuring the quote itself stands out from your competitors' quotes, the detail that you provide to the customer, to bigger issues such as re-examining your pricing strategy.
Q: How can showrooms hang on to appliance sales in the face of online discounters?
A: Understand your costs, monitor competitor pricing and inspire confidence in your customers with your product knowledge. Our central payment system, for example, ensures at the touch of button that you know exactly what your costs and margins are and therefore how flexible you can be on pricing. Also consider options to purchase appliance models that are not being sold online. Ultimately, winning your customer's confidence and desire to deal with you, because of the total service you offer, is one of the best ways of retaining the appliance sale with the kitchen.
"Retailers are realising that the biggest impact that digital can have on their business is in-store. Reinvent your business with the latest technologies"

Paul Wheeler, sales director at buying group MHK UK

Q: Should retailers be more open about pricing?
A: Talk openly about what your product costs are, but point out that there are many different ways the price can change by using different brands, interior finishes and style of interior fittings, number of drawers and appliances, either visible or behind the doors. In that way, you can identify the look and style the customer seeks to achieve and offer them ways to achieve it at several price points.
If the customer has bought into the idea of you providing their next kitchen already, then by giving these options you ensure they stay with you. Use a book of projects previously undertaken and indicate approximate prices for each one. Once a customer can understand that things like solid surfaces, glass, appliances and installation will be in the same price ballpark wherever they go, they are free to focus on the most important things: who they are buying from, and the kitchen furniture – these are the elements you are in control of.
Q: When should retailers walk away from a sale?
A: As retailers, I think we develop over time a hidden sense of who we should deal with – and we should still listen to this. But the final decision will come down to a combination of profit, payment terms and risk. If there is no clear argument for a sale, such as profit or winning of market share, communication and marketing of your store or anything else in line with the business plan, you have to walk away.
Q: What's the best way to stop a project going over budget?
A: This is a people business and nothing beats having a good relationship with installers and architects, so spend some time to make them understand their importance to your business. Invite them to your Christmas party and showroom events, or consider having an event just for them.
Budget-wise, for architects and designers, there is always more than one way to skin a cat, and more than one way to specify a kitchen. Be as open as possible about what things cost and be prepared to back it up with product knowledge, but always have a plan B – another product or range that does what they are looking for at a different price point, so they can still have their cake and eat it.
• Read the other articles in this Retail Strategy series:  Sandy Armitage; John Pelosi; Nathan Hopper.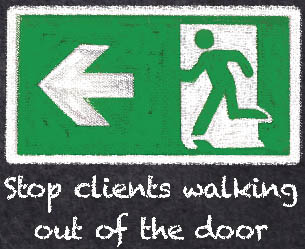 Despite the move to digitalisation, the growing use of online sources for information and increased online shopping, the physical shopping experience is still very important because shoppers are seeking much more than online alone can offer. For them, shopping is also a sensory and social experience. Together, these new habits — smartphone-based shopping and the in-store experience — offer an opportunity for savvy retailers. Ambitious kitchen retailers can take this one step further and offer a virtual reality kitchen design, thanks to the brand-new VR technology from Kitchen Design software Carat, which will be launched at imm in Cologne this month.
• Be more than a store
Retailers need to ensure that their stores remain relevant and consumers want to keep coming back to them. Combine bricks and clicks. Use online appearance to communicate and to get customers in your store. In-store experience is more important than ever, and stores need to be more than just places to transact.
• Put digital in your physical
Retailers are realising that the biggest impact that digital can have on their business is in-store. Reinvent your business with the latest technologies.
• Total customer orientation
Understanding your customer behaviour is a must for personalisation of your products and services. Understand their attitudes towards kitchens and bathrooms – what is the meaning for them? As Apple's Steve Jobs once said: "Get closer than ever to your customers. So close that you tell them what they need well before they realise it themselves."