Retailers and suppliers are a vital part of each other's businesses. Vicki Evans examines how they manage the give and take that all healthy partnerships require
Retailers and suppliers often have a love/hate relationship. It can be a match made in heaven where they work together in perfect harmony, or it can be a constant battle for each to get what they want from it. Or a mixture of both.
The relationship needs to be for the long term. When a retailer finds the right supplier, they will tend to stick with them if they deliver what they need when they need it and don't let them down.
A supplier also wants to nurture good retail partners. They want their products correctly displayed, sold and installed and when they find retailers that can deliver that, they will stick with them and support them.
But a good relationship should cut both ways. "A partnership is a two-way street," explains Angus Kerr from the Bathroom Company, which has branches in Edinburgh and Perth. "It is not the retailer dictating to the manufacturer or vice versa."
Paul Wheeler, sales director of buying group MHK, thinks that the supplier and retailer should be like a marriage. "There must be give and take, and compromise to allow the relationship to grow," he says.
Graham Bucktrout, managing director of JP Distribution, agrees – even though he believes that partnership is often a misused word. He advises that what you should be striving for is a joint understanding between businesses.
Before the relationship proper can start though, there is the getting to know each other phase. Each must size the other up, look at what they are proposing and how working together can be mutually beneficial. Once you have gone through the proposals, it is then time to commit, buckle down and work with them.
Kerr advises: "If your strategy is to get into bed with certain suppliers, then be sure that you are going to have the support from them. You would never go down a partnership route if you ever felt uneasy with how you would deal with that company."

Honeymoon
There is no such thing as a perfect partner, so what should you expect from a good supplier?
Subhash Modasia of Ipswich Bathroom and Tile Centre says there are three things he looks for: honesty, trust and integrity. "Honesty in terms of regular contact through phone calls, e-mails and the area sales manager. Trust both ways that we will keep the products on display, and they will then be in stock when we need them. Integrity, which means mutual respect between the retailer and the supplier."
Suppliers need to understand what the independent retailers are about and how hard they work, Modasia insists. Each must learn from each other's business and get to know their expectations from the relationship.
A retailer once told me that he really admired his supplier because he could e-mail them after hours if he needed to and still get a quick response. It is that kind of relationship, where each party goes the extra mile, that sets good suppliers  apart.
A key element of the relationship is the rep or area sales manager. Different retailers have different expectations of a rep. Troy Dark, sales director of Wadebridge Bathrooms, wants a rep to go the extra mile and be knowledgeable about the whole company not just about how he's selling the product.
A rep should be far more than someone who simply pops round once a month to drink your coffee, talk about football and check on their displays. They should take an interest in how your business is doing, make suggestions, where appropriate, for how to improve your showroom based on their wider experience, and even pass on leads about potential new clients or developments.
Showroom Space
One perennial bone of contention between suppliers and retailers is the amount of space given to their products in the showroom. Most retailers don't have the luxury of space for hundreds of displays and some suppliers will only give the best terms if you display a certain number of products. It is important to get details such as this sorted before entering into a long-term relationship with a brand.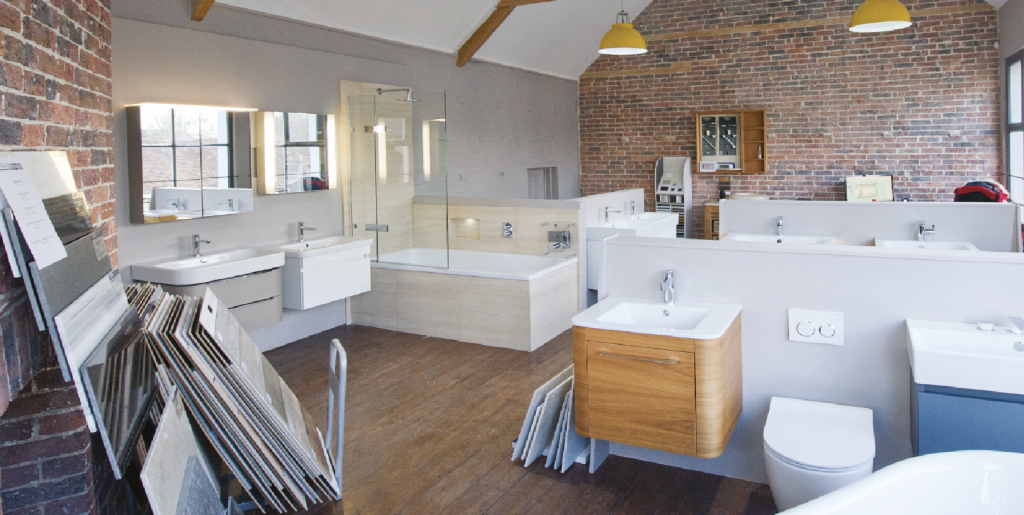 Dark calls for more flexibility from suppliers on display terms and to break away from a fixed formula of X amount of discount if they get Y amount of space.
"I think more and more manufacturers are too rigid nowadays," comments Dark. "In the days before the recession, you used to be able to build up a rapport, and you could work with them better as the structure wasn't so regimented as it is today. Some companies now say that you either put the displays on now or you don't get the deal."
Retailers may find it more advantageous to allocate a brand an agreed percentage of the showroom space rather than a fixed number of displays. It may also be worth explaining the other benefits of working with you, over and above the physical number of displays.
That said, displays are a vital part of any showroom and you won't sell any products if there are too few or they're below par. Kerr explains: "You need to give enough area over in your showroom, which gives you a better space to showcase the product and in turn gives you a better chance of selling it. Commitment to displays is fundamental."
Paying for displays is also an issue – especially if a relationship breaks down or a company goes bust and the retailer is left with product they have to rip out.
For example, Modasia worked with British Ceramic Tile for over 25 years and after the company fell into administration was left with displays of tiles with currently no one fulfilling orders. "From my business's perspective, I am not very pleased," he says. "BCT has a dedicated show space for the products in my showroom, and I have spent time, money and effort to display them in the showroom, which was on the basis of continuous supply."
Dark explains that negotiating displays before figuring out a deal can be tricky. He says: "Not only do you have to pay for the displays, but we are expected to give them a target that we can hit. Because I am only a small, independent retailer, it is challenging to give anyone a figure that we can hit because it changes from month to month."
This could mean agreeing to less favourable terms in the beginning and then looking to renegotiate as the pattern of business becomes clearer.
Negotiate
Once a year, it is advisable to sit down and discuss how the partnership is going. Figure out what is working, what isn't working and what needs to be done to make it all work better.
The retailer needs to first understand the manufacturer's goals, and then offer something that helps achieve them

Paul Wheeler, sales director of MHK
Retailers should come prepared with evidence of order numbers, customer demographics and how they've been a good ambassador for the brand. Once you have an established history with a company, they are more likely to be flexible about terms.
Dark says this has worked for him: "I have done that in the past by giving them information: this is what I have done for you in terms of displays, this is how well they have sold, and now I think that because of this you should put my terms up to X amount, as long as I can work with you at this level. A lot of companies will do this for you."
Remember that two-way street, though, and part of negotiating is knowing what you are bringing to the table as well. Suppliers and retailers should be able to understand each other's needs – figuring out what you can do for them, as well as what they can do for you.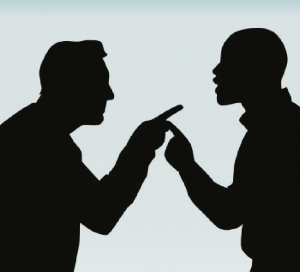 Wheeler says: "No supplier is perfect, but neither is there a perfect retailer. It is far better for retailers to have realistic expectations of what a supplier can offer, work with them to overcome problems and keep in mind that the relationship should rise above any short-term problems that either side may encounter.
"As this is a partnership it might also be good to look at the deal from the other side. The retailer needs to first understand the manufacturer's goals, and then offer something that helps achieve them, whether through increased display commitment, reaching a sales target or a commitment to focus on that supplier's products," Wheeler suggests. "In return, you may be able to negotiate better terms, get help with investing in displays, a contribution towards advertising or a target-based rebate."
The future
We are facing uncertain times. As we go to press, it is still not clear what kind of Brexit deal, if any, we will end up with and there may still be more casualties in the retail, distribution and manufacturing sectors.
The internet is always looming over bricks-and-mortar showrooms, but for all the harm it can do, it also presents an opportunity to generate leads and new business.
"It's Catch 22," explains Dark. "I can put on all these displays on, so I can get the maximum terms from the supplier, which means I have to get rid of other suppliers' displays, but there is nothing that stops a customer being all touchy-feely and then going away and buying it online for 35% less. Where do you draw the line?"
The fact that many suppliers sell their products direct or online can be a huge point of contention for retailers. Many retailers specifically choose suppliers that do not make their products available to non-displaying retailers. Some companies, for their part, have two-tier product ranges, but this can be difficult for consumers to grasp, as all they see is the same brand and type of product but for a cheaper price online.
Then there is the question of whether you buy direct from the manufacturers or through distribution. Some bathroom retailers especially have even taken to buying from online retailers to get the lowest prices and ensure they retain a decent margin.
A partnership is a two-way street. It is not the retailer dictating to the manufacturer or vice versa

Angus Kerr, sales director of The Bathroom Company
Bucktrout of JP Distribution explains the current trend: "What's the difference between a distributor today and other suppliers to the industry that do not manufacture the products themselves in the UK? Today, there is no longer the same benefit of dealing directly with a manufacturer. If manufactured overseas, they mark up their products internally for their UK warehouses, so that any price advantage could be questioned and the UK offices, in turn, become restricted in that they can only source from their parent manufacturer. To remain competitive, they invariably end up outsourcing product if their parent company allows it."
Whatever gripes there may be on either side, manufacturers and retailers need each other. Good retailers realise they need to give manufacturers what they want from a relationship but, by being good at their job, will solicit the levels of help and support they need to run their businesses efficiently and profitably.
And when the relationship works the way it's supposed to, everybody wins, from the manufacturer to the consumer.