EXCLUSIVE
Indian bathroom brand Jaquar has revealed that UK partner retailers could access between 30% and 50% margin by selling its products as it strives to take market share from its European competitors in the UK.
Rajesh Mehra, the owner of the challenger brand, which was established in India in 1960, told kbbreview that its UK team and business was now in place and he was "confident" of achieving £10 million revenue over the next three years in the UK with the "right partners".
He said the UK was a "priority market" for the business as it sought ambitious growth across Europe, Africa, Middle East and Asia Pacific.
"To grow internationally, it is very important that you are well accepted and successful in Europe," Mehra said.
"Within Europe, the UK is definitely one of the most promising markets; one of the key markets and that's why we are very committed, very keen to develop this market for our products."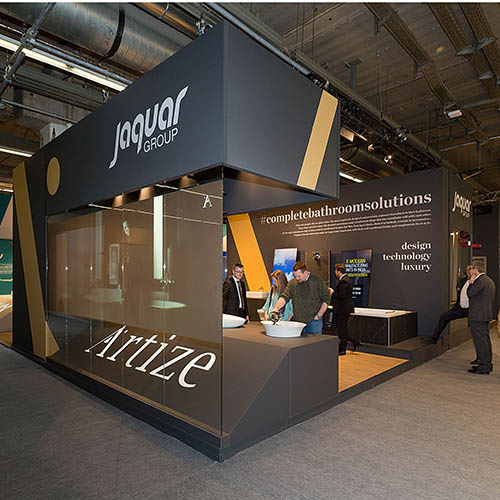 At the ISH trade show in Frankfurt this week, Jaquar introduced for the first time a new collection called Laguna, designed by Matteo Thun and Antonio Rodriguez, as well as products in its design-led Artize range, which it launched at the start of last year.
Jaquar is a newcomer to the UK, soft-launching about three years ago with distribution and other partners, but Mehra said that was not an effective approach and now the brand handles everything from distribution to marketing and after-sales itself.
"To provide the best experience to our local customers, the best way is to do everything ourselves."
The business, which has a 270,000sq m manufacturing site in Manesar, India, and a workforce of almost 10,000, has a team of 10 people in the UK operating from York.
It will soon open a showroom in London called Jaquar World to showcase its collections to architects, developers and retailers, with another one earmarked to open in Leeds later in the year.
Darren Chisholm, Jaquar's UK sales manager, told kbbreview that the brand was looking for "partners" who understood "the package we are offering, in terms of margin, marketing support and exclusivity".
"If you take Birmingham, the second biggest city in the UK with a population of more than Northern Ireland, there may be about 25 to 30 retailers, and our target would be to work with three to four of those," Chisholm said, refusing to commit to a minimum or maximum number of UK retailers it would work with.
"The key word is partners. It is very easy as a company and as a brand to go to the UK and open thousands of customers and grow revenue, but we want the right partners and we offer good incentives"

Darren Chisholm, UK sales manager, Jaquar
"The key word is partners. It is very easy as a company and as a brand to go to the UK and open thousands of customers and grow revenue, but we want the right partners and we offer good incentives, between 30% and 50% depending on the arrangement.
"But it's got to be a two-way street. We will support and help them, but we want their input to help us access the right direction for us to grow our business," he added.
As for Brexit, Mehra is unfazed. With the brand's manufacturing facilities in India, Jaquar typically stocks between four to six months worth of inventory at its warehouse unit in north-west London.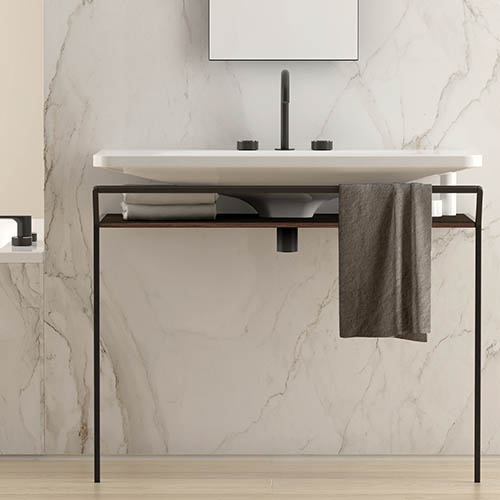 India was one of the first – if not the first – country to agree to the terms of a possible bilateral post-Brexit trade deal with the UK, a position that Mehra believes could puts Jaquar in a strong position to grow market share.
In addition, he said that one of Jaquar's biggest strengths was the fact that it offers complete bathroom solutions, "a convenient one-stop shop" under one roof in a "coordinated design language" from sanitaryware to concealed cisterns shower panels, showers and steam cabins.
"This is a unique convenience," claimed Mehra, who explained to kbbreview that the concept of the bathroom has shifted from a utility space to an experiential zone, and Jaquar aimed to cater for that shift through its designer collections.
A member of the BMA, Mehra was also keen to point out Jaquar's support for the Unified Water Label and other country-specific standards.
"Customers are more informed these days, and that's a good thing for high-quality brands and showrooms."
On why UK dealers should work with Jaquar, Mehra said the brand could add credibility to their studios as a result of its products and comprehensive customer-care service offering.
"We care for our customers. Anything they need, we deliver beyond expectations."