TV presenter and celebrity interior designer Linda Barker (pictured right) will become a customer ambassador for kitchen reseller Used Kitchen Exchange (UKE).
Helen Lord, the founder of UKE, which is one of the biggest resale websites for used and ex-display kitchens, said that Barker was a "natural fit" to support the continued growth of the UKE brand and the market for kitchen reuse.
She said: "Remembered for her key role in BBC's iconic Changing Rooms between 1996 and 2004, Linda was one of the first interior designers to encourage home owners to reuse.
"Couple this with her genuine commitment to environmental best practice, kitchen industry credentials and her honest, no-nonsense approach, Linda was an obvious choice."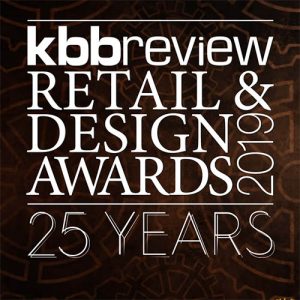 Lord said Barker will write blogs for the UKE website, which gets an estimated 80,000 buyer visits a month, and will appear in videos aimed at the environment- and cost-conscious consumer that will also be posted on the UKE website.
Lord said: "We have worked hard over the past three years to build UKE as a trusted service provider to our industry, focusing on partnerships with manufacturers and showrooms.
"We have managed some of the most high-profile clearance projects in 2018 and 2019, yet our success comes from the fact we have understood that there needed to be a focus on providing the buying public with a protected, safe and inspirational buying environment."
She said Barker's presence would help to instil confidence in the fast-growing reuse market, increase sales and further reduce waste in the kitchen industry by preventing ex-display and underused kitchens from being skipped.
UKE, one of three sustainability partners for the kbbreview Retail & Design Awards 2019, gained Which? trusted trader status and FCA approval last year and was recently included in The Good Shopping Guide, which offers a guide to the UK's most environmentally and socially responsible brands.
Barker said: "Used Kitchen Exchange is pioneering within the kitchen industry and I'm a dedicated fan of their dynamic, ethical business credentials."