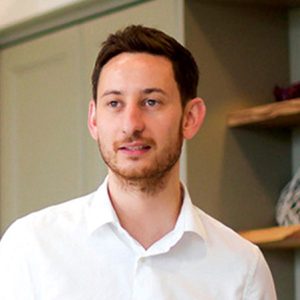 KBSA chairman Richard Hibbert (pictured) has welcomed the acquisition of Mereway Kitchens by Sigma 3 last week, following a period of uncertainty and concern for the hundreds of Mereway Kitchens retailers.
This follows strong criticism from Hibbert over the handling of the Mereway Kitchens near collapse that lead to Sigma 3 stepping in as buyer.
"We are delighted that Mereway Kitchens has been saved along with its staff," he said. "Many independents have partnered with Mereway Kitchens for decades and this purchase along with future improvements and investment is great and welcome news. We wish Sigma 3 all the best and look forward to seeing Mereway Kitchens blossom once again."
Mereway Kitchens was acquired by Masterclass Kitchens owner Sigma 3 last week, as revealed exclusively by kbbreview.
Sigma 3 Group chairman Brian Lakin said: "Whilst we determine our investment plans for Mereway in the mid to long-term, it will be business as usual. We hope to restore stability with a sharp focus on improving service and completeness. Also, reinstating best practices to facilitate future expansion as we are committed to the business's long-term strategic success and prosperity."
Mereway Kitchens gave notice to appoint administrators at the start of August.